Wuthering Bytes Festival back for a fifth year over ten days
Wednesday, 7 June 2017
The event will kick off on 1st September, with Festival Day taking place in Hebden Bridge Town Hall.
Developments in the history of computing
The opening keynote will be delivered by Dr David Hartley and will explore some of the pivotal developments in the history of computing, including the role of the people behind the machines - from Maurice Wilkes and Max Newman to Alan Turing.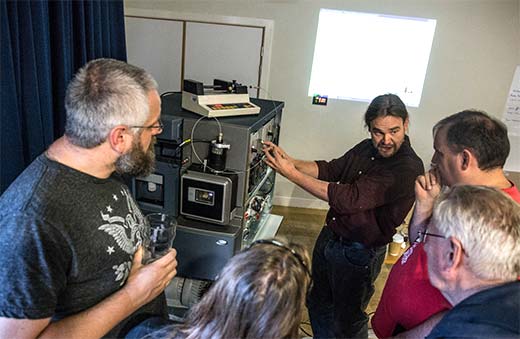 Other speakers
Other Festival Day speakers will include Dr Suzie Sheehy, Accelerator Physicist; Kevin Murrell, co-founder of The National Museum of Computing; Ian Drysdale, product manager at Co-op Digital; David Allen, series producer at the BBC Computer Literacy Project; and Jennifer Arcuri, CEO & Founder of Hacker House.
Talks
Talks will cover an incredibly vast selection of topics including the future of communications technology, the BBC Computer Literacy project - which gave birth to the BBC Micro - the secrets of particle accelerators, the Internet of vulnerabilities, the world's oldest functioning computer and spacecraft thermal engineering. Dr Laura James, technical director at Doteveryone, will return as compère for the second year running.
Events
As the week progresses, attendees can participate in a variety of partner events including ORConf; the annual conference of the Free and Open Source Silicon Foundation. Bringing together an international delegation of chip design professionals, academics and enthusiasts, it will feature talks that explore the state of the art in free and open source silicon.
Workshops
Wuthering Bytes will also host a series of workshops as part of regular fixture, Open Source Hardware Camp - and also, this year, for the first time, Chip Hack, a two-day beginners course that provides an introduction to chip design.
Bringing together those with a passion for technology
Andrew Back, Wuthering Bytes co-founder, said, "Wuthering Bytes is a great opportunity to bring together people who all have one thing in common – a passion for technology. Once again, we have some fantastic events confirmed for the festival, covering a plethora of topics, ranging from the history of computing to the future of communications, to workshops on chip design for all levels.
Technology festival Wuthering Bytes has announced the full line-up for its 2017 festival. Now in its fifth year, the ten-day event will return to Hebden Bridge on September 1, to deliver a series of talks that serve to inspire and explore the state of the art, providing demos and hands-on workshops to professional techies, hobbyists and anyone with a passion for technology.
The support we receive from the industry is consistently brilliant and I'm thrilled that Co-Op Digital have come on board as our platinum sponsor this year.''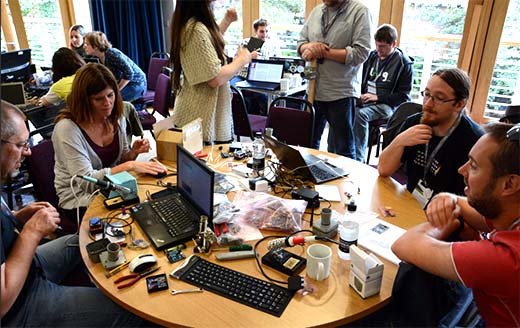 See also
HebWeb News 2016: Wuthering Bytes returns to the hills for a different type of love affair
HebWeb News 2015: Wuthering Bytes: the annual Hebden Bridge technology festival