Wainsgate Concert: The Charlie Carr Quartet
Monday, 12 June 2017
The 2017 Wainsgate concert series continues with an all-Hebden Bridge line-up when the Charlie Carr Quartet comes to the Chapel armed with a captivating collection of original material and intriguing arrangements of great songs not usually found in the jazz repertoire.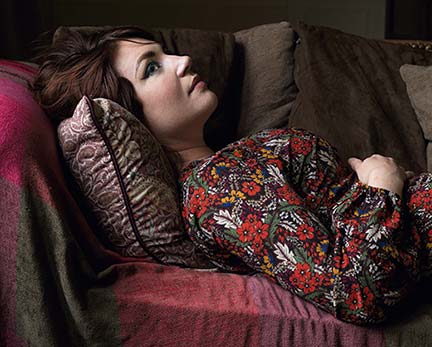 Singer Charlie Carr and jazz pianist Dave Nelson
Singer Charlie Carr and jazz pianist Dave Nelson have worked as a duo since 2014 and as well co-writing several songs together, they have gained a reputation for an eclectic choice of cover material which includes songs originally sung by REM, Elvis Costello, Nick Cave, Judy Collins, Bob Dylan, the Beatles and many more.
Now with an inter-continental rhythm section
Earlier this year Dave and Charlie added an inter-continental rhythm section to the line-up comprising the highly sought-after Australian drummer Teal Bain-Roben and Italian virtuoso electric bassist and acclaimed pizza chef, Remo Ciofani. The band played a highly successful set during the recent Folk/Roots Festival and the Wainsgate concert marks the their full stand-alone debut.
Jazz with a difference
"It's contemporary jazz, but not as we know it!" commented Dave Nelson who also organises the whole concert series. "It's full of great, mostly well-known tunes all held together by a stunning rhythm section and of course by Charlie's fantastic voice. Even people who say they don't like jazz seem to like this!"
The Charlie Carr Quartet perform at Wainsgate Chapel on Sunday June 18 and the concert starts at 3pm. Tickets which are £6 and £4 with a special price of £2 for under 18s, are only available at the door.
Future concerts
Up and coming concerts in the series include two Hebden Bridge Arts Festival events: Superwomen of Science on June 23rd with avant-garde singer Frances Lynch, followed on the 24th by To Love Somebody Melancholy, a new project by Minute Taker, aka experimental singer/songwriter Ben McGarvey. There's more information about all events and how to get to Wainsgate at www.wainsgate.co.uk.