Picture House Launches Autism Friendly screenings
Monday, 26 June 2017
Hebden Bridge Picture House are delighted to announce the launch of Autism Friendly Screenings from July 2017, which aim to promote the cinema-going experience for people with autism, sensory sensitivity or a learning disability. 

The first two screenings (of Hampstead on Wednesday 12 July at 11am, and Despicable Me 3 on Saturday 22 July at 5pm) have been generously sponsored by Hebden Bridge structural engineering business DP Squared Limited. Autism is a condition close to the heart of business owners Debs and Darren Paine, and they are proud to support the launch of Autism Friendly screenings at the Picture House.   

Reduced sound levels, increased lighting and advert-and trailer-free content allow this audience group, their friends, families and carers to be comfortable and feel fully included in the unique experience of a trip to the cinema.  

The Picture House aim to occasionally programme a mix of family friendly films at the weekend and those specifically for adults during the week, responding to demand from audiences for this type of screening.

Adjustments at the cinema reduce over-stimulation and create a welcoming place for people with autism to enjoy films with their families, friends or carers.
Adjustments include
a relaxed environment where people understand the needs of children and families with autism
lights left on low
sound turned down a little
no trailers or advertisements (unless they are embedded in the film)
no introductory music whilst you wait for the film
disabled access
freedom to move around and sit where you like
bring your own food and drink if you prefer
free entry for carers with a valid CEA card
Rebekah Fozard, Manager at Hebden Bridge Picture House, said, "We're really looking forward to further opening out our programme to include more of the community.  We surveyed users about these types of screening and the response was really positive and revealed that in addition to the family and children's filmed programmed as autism friendly screenings by the main cinema chain, there is also a demand for quality adult content too.  We hope many across the Calder Valley and beyond are able to enjoy films once more, in a comfortable and supportive environment, and look forward to welcoming customers old and new."
Upcoming autism friendly screenings at Hebden Bridge Picture House:
Wednesday 12 July:
Hampstead (12A) Audio Description available. Film starts 11.00am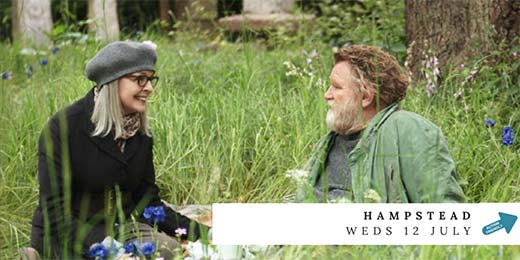 Diane Keaton and Brendan Gleeson co-star in Joel Hopkins's zesty, charming and very funny romantic comedy. Filmed in leafy north London, it sees widow Emily (Keaton) meeting Donald (Gleeson), a man living wild on Hampstead Heath. Starting at odds, their relationship blossoms: but can they reconcile their opposing philosophies to build a life together – especially when his home is under threat? 
Saturday 22 July: Despicable Me 3 (U – t.b.c.)
Film starts at 5.00pm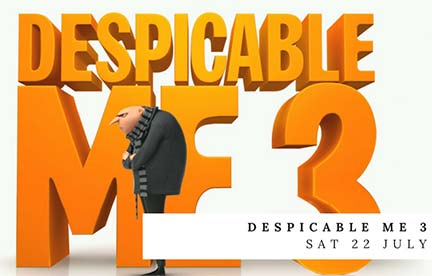 The latest instalment in the hilarious Despicable Me franchise sees the return of Gru (Steve Carell). Facing off against former child star Balthazar Bratt (Trey Parker), he's also getting into some sibling rivalry with long-lost twin brother Dru (also Carell), who's keen to team up with him for a criminal heist. Also featuring the voices of Kristen Wiig, Julie Andrews and Jenny Slate.