Win Jim Lauderdale tickets
Thursday, 20 July 2017
Double Grammy winner Jim Lauderdale is coming to Hebden Bridge Trades Club on Sunday 23 July. and Hebweb has two pairs of tickets to give away.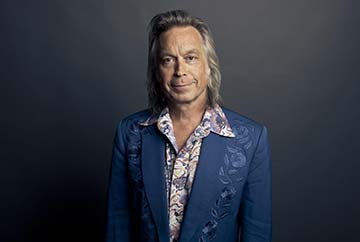 He's in town to promote his 29th album, London Southern, was recorded in London and is a genre skipping collection of songs with a variety of distinguished collaborators helping along the way including: Odie Blackmon, Kendell Marvel, John Oates and Dan Penn.
He's been described as a 'songwriter's songwriter' as his songs have been recorded by dozens of artists, notably George Strait, Gary Allan, Elvis Costello, Blake Shelton, the Dixie Chicks, Vince Gill, and Patty Loveless.
As well as his Grammys, Jim Lauderdale was honoured in Nashville where he is based at the Americana Honors and Awards show when he picked up the WagonMaster Lifetime Achievement Award. 
To win a pait of tickeys all you have is say which US state is Jim's hometown Nashville in? As the gig is on Sunday email your answer by 12 noon on Saturday 22 July and the Trades will contact the winners.