Todmorden's Geoff Love remembered
Tuesday, 15 August 2017
Musical Arranger to the Stars remembered in weekend of celebrations and publication of book.
A weekend packed with music and film will mark the publication of a biography of one of Yorkshire's most famous musical sons on the centenary of his birth.
Musician, musical director, arranger and composer Geoff Love, who died aged 73 in 1991, was born in Todmorden on September 4, 1917. Geoff grew up in Tod and took his first musical steps there on the way to a career which saw him work with some of the world's top music stars and – selling millions of records - become a recording star and showbusiness personality in his own right.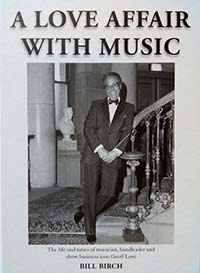 Bill Birch's new book A Love Affair With Music will be launched amid a weekend of celebrations on Saturday and Sunday, September 2 and 3, leading up to the 100th anniversary of Geoff's birth.
The book, which costs £20, consists of 192 pages, 27,000 words and 156 pin-sharp images, 28 of them in colour.
It tells the amazing story of Geoff's parents' own showbusiness backgrounds and follows his life from his humble upbringing in the Todmorden of the 1920s and 1930s to his arranging numbers for recording stars including – among dozens of them - Shirley Bassey, Marlene Dietrich, Vera Lynn and Judy Garland, his talents constantly in demand.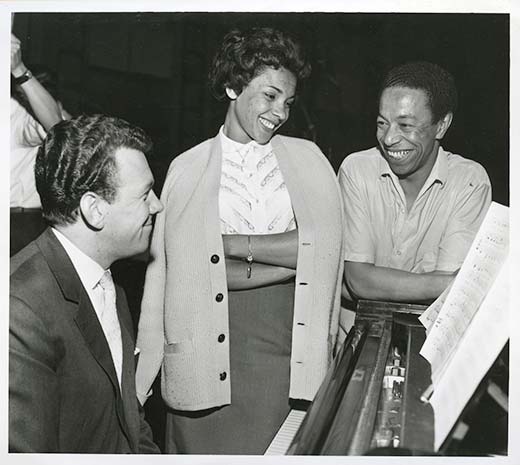 Smash hits
These included landmark hit recordings by artists such as Laurie London and Danny Williams, whose "He's Got The Whole World In His Hands" and "Moon River" respectively were UK hit parade smashes with the former a huge hit in America.
Manuel and The Music of the Mountains
From the 1950s through to the 1980s, Love was everywhere, producing hundreds of top quality musical arrangements for a host of major artists and, under his own name or that of Manuel and The Music of the Mountains, selling millions of records across the world.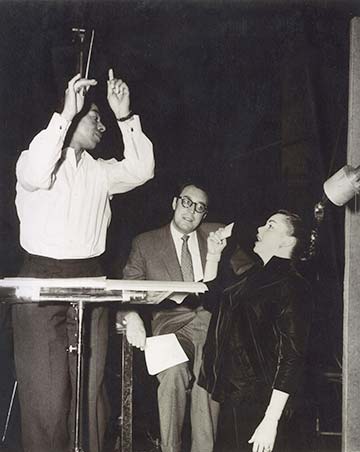 Showbiz friends
He appeared regularly on British television, especially alongside his close friend Max Bygraves, and backed EMI artist Frank Ifield on stage in Las Vegas. While in New York, he and his wife Joy were given a personal guided tour of the city's musical landmarks by big band jazz legend and soon to be the world's most famous record producer, Quincy Jones.
Geoff Love's story is a who's who of music at a worldwide boom time for the record industry – he was a key part of a truly golden era.
Love's legacy
Love never forgot his roots, regularly returning to Todmorden to play concerts with the town's brass band and left an ongoing legacy after establishing the Young Persons Concert Foundation, a showcase for the best young musical talent giving concerts and workshops free of charge with a driving principle that no child should be deprived of live music merely because they did not have access to it.
Order the book
The book can be pre-ordered via Todmorden Information Centre, 15 Burnley Road, Todmorden, West Yorkshire, OL14 7BU, telephone 01706 818181, email info@visittodmorden.co.uk and website.
Events
Bookings are now also being taken for the Saturday evening and Sunday afternoon celebration events (Calderdale Big Band on Saturday, September 2, evening at Todmorden Town Hall, £10, 7.30pm; and a celebration of Love's life including screenings of Geoff on TV - his 'This Is Your Life' and 'Brassbeat' with Roy Castle performances, plus a set by Todmorden Community Brass Band - at the town's Hippodrome Theatre in Halifax Road, Todmorden, on Sunday, September 3, 2pm, £5) via Todmorden Information Centre website, which has a special link.
Free Saturday events include a Geoff Love's Todmorden guided walk meeting at Todmorden Town Hall at 11am and the book launch and photo exhibition at the town hall at 2pm.
On Sunday there will also be a free Geoff Love themed tour of Todmorden Town Hall at 11am.