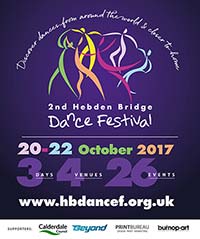 Second Hebden Bridge Dance Festival set for a swinging start!
Monday, 2 October 2017
New website launched for programme details and online bookings.
Online ticket sales have opened for the second annual Hebden Bridge Dance Festival, bringing a vibrant array of 26 dance events to four venues in Hebden Bridge.
The festival takes place from 20-22 October 2017 and tickets can be purchased through the festival's brand new website: www.hbdancef.org.uk.
After the success of last year's event, the festival is back to share the joy and celebration of dance forms from across the world – and some a little closer to home!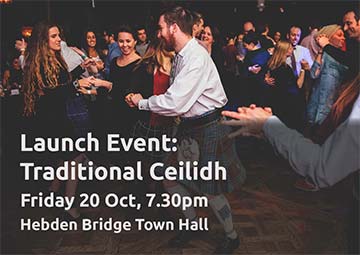 Now funded by Calderdale Council's Festivals and Events Grant, this year's festival hopes to engage wider audiences in Calderdale with different dance styles. From Argentine Tango to Morris Dancing, the programme promises a variety of fun workshops open to all. Classes such as DanceSyndrome and Dance For All offer inclusive spaces for people with learning disabilities as well as seated classes suitable for anyone curious about moving while seated. There is no previous dance experience required to take part in the festival, so why not hop, prance or skip down and try something new?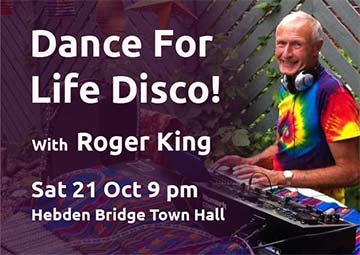 The festival will be launched with a good old-fashioned ceilidh at The Town Hall, 7.30pm on Friday 20 October, led by local ceilidh band Peace Works, bringing energetic square sets and circle dances to shake off the cobwebs and get Hebden Bridge onto the dance-floor! Or if you don't fancy a ceilidh, you can head down to The Methodist Church Hall at the same time to discover the art of 5Rhythms, a simple but profound movement meditation practice designed to release the free, spontaneous dancer that lives in us all.
The festival programme will continue on the Saturday and Sunday from 11am onwards with a variety of participatory classes hosted by a range of experienced teachers, choreographers and dance practitioners who each bring expertise in traditional dance forms from around the world.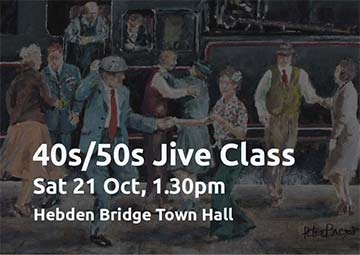 For families looking for something fun for kids, local dance practitioner Anna Holmes will host Little Rascals, a fun and innovative workshop for youngsters to tap into their creativity through a series of theatrical dance games at 11am on Saturday 21 October at Combined Arts", Valley Road (1st floor, above the 'Antiques Centre'). Anna is a graduate of the Northern School of Contemporary Dance and member of the Northern Rascals performance company.
And for anyone who just needs to let their hair down… at 9pm on Saturday 21, The Town Hall is the venue for the Dance for Life Disco. The night will be hosted by Roger King, who creates a space where there are no fixed steps, no right or wrong moves, simply a place to dance like nobody's watching!
To book tickets and find out more about the festival visit: www.hbdancef.org.uk
Or get in touch: HBdanceF@gmail.com, 01422 647157 (Ralph) / 01422 843000 (Sophia).
Alternatively find the festival on Facebook and Twitter
Throughout October information and tickets can be found at the festival info hub at Hebden Bridge Town Hall.