'We Shall Overcome' gig at the Trades
Tuesday, 3 October 2017
The Trades Club are staging their annual We Shall Overcome gig joining venues across the country who are raising money for local food banks.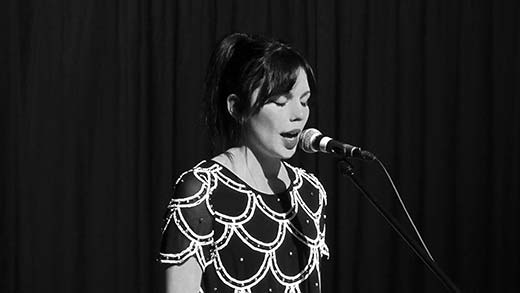 The concert on Friday 6th October will start quietly with local folk singer Molly Tilston (pictured above) followed by a set from Johnny Powell and the Seasonal Beats before the chairs are cleared off the dancefloor to make way for Owter Zeds and White Noise Collective DJs through to the early hours.
We Shall Overcome is a movement of musicians, artists, activists and community organisers who are angry about the human costs of austerity policies, and who want to do something practical to help those affected.
So far over the last three years We Shall Overcome musicians have put on 650 gigs in 135 towns across 9 countries on 3 continents, raising rearly half a million pounds, to support those people in our communities hardest hit by austerity.
Trades Club Treasurer Ed Stutt told the HebWeb, "Last year thanks to the generosity of the musicians who gave their services for free, and those who came along, we raised over £1000 to support our local food bank in Todmorden.
"Our club was founded on the principle of collective action to look after people in our community so for us We Shall Overcome is a chance to not only talk about the terrible human cost of austerity Britian, but actually do something about it."
Tickets are available from The Trades Club or you can pay on the night