Scottish singer Horse rides back to the Trades Club
Wednesday, 18 October 2017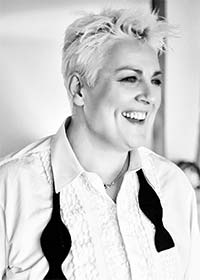 Fans of powerhouse Scottish singer Horse are in for a treat as she is promising new songs alongside the classics they love at the Trades Club on Thursday 9 November.
Horse has been a regular performer at the Trades for most of her thirty year career that began with her debut album The Same Sky which led to a support gig with Tina Turner on her world tour. Since those major label days Horse has continued to tour worldwide and produce critically acclaimed albums.
"I think people will come and see me regardless of what I'm doing, but there will a couple of songs I've not done before, and I can't not do Careful, not do You Could Be Forgiven or The Speed of the Beat of My Heart, but I have a really great back catalogue which is nice to dip into," says Horse.
"I'm working on new tracks and I'm hoping to release a single next year, so I'm not just looking backwards, I'm looking forward too. There will be a couple of surprises, but this tour is partly a stepping stone to next year which is a really big one as it's the 25th anniversary of my second album, God's Home Movie, so the plan is to point in the direction of that."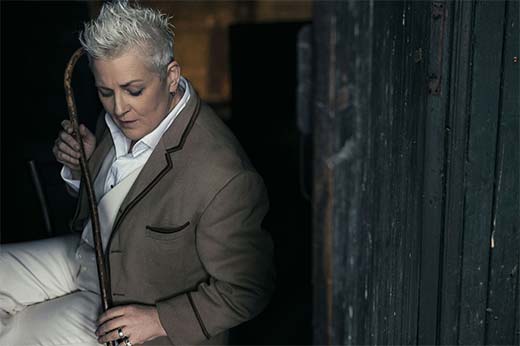 Horse was one of the first openly gay pop stars in an age back in the 1980s when many chart acts decided to stay in the closet, but over the years her huge voice and personality have secured a loyal following along the Calder Valley.
"My audience treat me like I'm family, and vice versa, so I chatwith them like they are my close buddies," notes Horse. "I come off stage after two hours and spend another hour talking to people as I love meeting people more than ever. I love singing and performing as the audience give me so much.
"It is about grassroots music and the Trades Club operates in that fashion, plus being nestled in the middle of that lovely valley, these are people who are part of the soil. I feel my music is like that so I identify with Hebden Bridge, and it feels like a bit of home because the audience are very supportive."
Tickets for Horse at Hebden Bridge Trades Club on Thursday 9 November are available from www.thetradesclub.com or at the club.