Carnival Parade and Gala in 1925
Sunday, 29 October 2017
Due to public demand, a rare film made at Hebden Bridge Carnival Parade and Gala in 1925 is being shown again at the Picture House.
The restored footage, which has been transferred to 'screen ready' digital format after being discovered by the Yorkshire Film Archive, will be shown on Saturday, November 11 at 6.45pm and Thursday, November 23 at 1.15pm.
The film is about 20 minutes long and is silent, with accompanying music. It was first shown at Heritage Open Day at the Picture House in September and will form part of the cinema's centenary celebrations in 2021.
Admission for the screenings is free.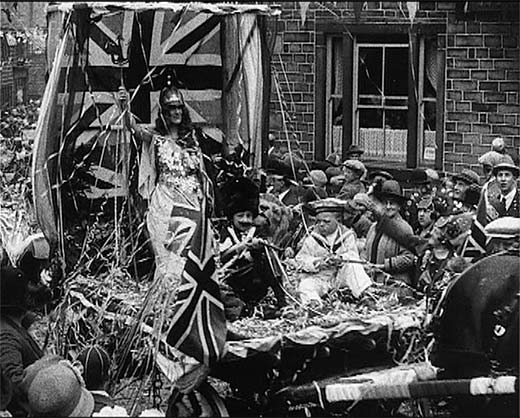 The film, which shows crowds of cheering people lining the decorated streets of Hebden Bridge to enjoy the parade, was originally made to be screened at the Picture House as a way of attracting local audiences. FOPH chairman Paul Knights said, "People would have gone to the cinema in 1925 to see if they could spot themselves on the screen. The film is part of the heritage of the Picture House and it's important that it comes back to Hebden Bridge where it belongs. We are sure there will be a lot of local interest it in and we are grateful for the support of the Town Council and the Local History Society."
Committee member Mike Troke said that the film had been traced to a private owner in Lancashire. "It's a delightful piece of film and we're very pleased that it has been found. The carnival and parade were obviously the highlight of the social calendar in Hebden Bridge, the streets are packed with people and going to see the film was a bit like the social media of the 1920s."