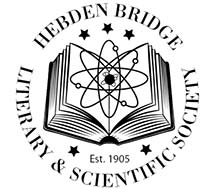 The Master of the Queen's Music to lecture in Hebden Bridge
Wednesday, 8 November 2017
The eminent contemporary British composer Judith Weir, the Master of the Queen's Music, is to give a public lecture in Hebden Bridge on Saturday 18 November.
Judith Weir will be discussing her life as a composer and how she has approached the writing of some of her best known musical works, she will also reflect on the lives of other composers. The talk is the second in the Autumn and Winter series of lectures arranged by the Hebden Bridge Literary and Scientific Society, an organisation which traces its roots in the town back to 1905. Tickets for the lecture are now on sale in Hebden Bridge Town Hall, where the event also takes place. Tickets can also be reserved by telephone, on 07860 164422.
Judith Weir was born in Cambridge of Scottish parents and studied music at King's College, Cambridge, graduating in 1976. She has received international recognition for her orchestral and chamber works and is particularly well known for her operas. She has held the post of Composer in Association for the City of Birmingham Symphony Orchestra, has received the South Bank Show music award and in 2007 was the third recipient of the Queen's Medal for Music.
Weir, who has also received the CBE for services to music, was appointed Master of the Queen's Music in 2014, succeeding Sir Peter Maxwell Davies.
Frank Woolrych, chair of Hebden Bridge Lit & Sci, said, "We are delighted that Judith has accepted our invitation to give one of the current season of Hebden Bridge Lectures. We confidently anticipate a sell-out for the Waterfront Hall, so we advise anyone interested to make sure that they get their tickets as soon as possible." The lecture will begin promptly at 7.30pm, with the Town Hall bar open from 6.30pm.

Download programme - PDF
Previous Lit & Sci reports on the HebWeb
HebWeb News -Lit & Sci lecture report - Before the Big Bang Oct 2017
HebWeb News - Lit & Sci Meeting Report. Inequality and Social Anxiety: speakers Kate Pickett and Richard Wilkinson Feb 2017
HebWeb News - Lit & Sci Meeting Report. Dr Nicholas Cullinan: Picasso's Portraits Dec 2016
HebWeb News - Lit & Sci: Report of talk by Sir Mark Elder Nov 2016
HebWeb News - Lit & Sci lectures 2016-2017 Sept 2016