Little Theatre: Roleplay by Alan Ayckbourn
Sunday, 19 November 2017
Roleplay is the forthcoming production at the Hebden Bridge Little Theatre. From 27 November to 2 December.
By Alan Ayckbourn, directed by Ray Riches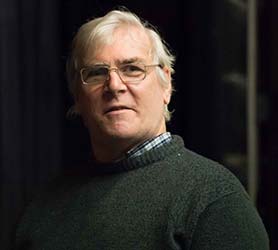 Justin and Julie-Ann, hopelessly mismatched in love, are about to introduce their respective parents to each other over dinner – Justin's upper-crust alcoholic mother from Surrey and Julie-Ann's bigoted Yorkshire father and prim mother.
Enter Paige Petite, a former lap-dancer with suicidal tendencies, who appears on their balcony having dropped from the flat above, followed shortly after by the thick, gun-toting minder employed by her violent boyfriend!
This is the third in the Damsels in Distress trilogy, by Alan Ayckbourn. Although part of a trilogy, each play stands alone. The director Ray Riches previously directed GamePlan, the first of the series, in 2007, and is delighted to get the chance to direct RolePlay: 'RolePlay is very funny! The humour comes from an array of larger than life characters, heightened by the sense of peril in which our hapless heroine finds herself. All this combines to hilarious effect!'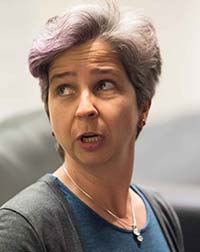 In a Docklands apartment, Justin and Julie-Ann are preparing a dinner, while a storm rages outside. They have invited Justin's mother Arabella and her current foreign lothario to meet Julie-Ann's parents, Derek and Dee, for the first time.
Justin and Julie-Ann are intent on getting married although there are already a few cracks in the relationship, not least Julie-Ann's humour bypass.

Justin is also discovering how tightly strung his fiancée is when a fork is lost and she makes the 'suggestion' the pair abstain from sex until after the marriage. To make matters worse, Justin is receiving calls from his increasingly drunk and incoherent mother.

On reviewing Roleplay when first produced, Michael Billington of The Guardian said "Alan Ayckbourn is unstoppable."