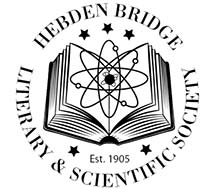 Hebden Bridge to discuss the revolution in medicine
Monday, 4 December 2 017
Medicine is about to undergo the biggest single change there has ever been, which will see our individual healthcare potentially transformed.  That's the argument which Professor Tony Freemont will be advancing on Saturday December 9th, at a public lecture at Hebden Bridge Town Hall.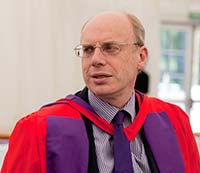 According to Tony Freemont, all branches of medicine will be affected by the development of what is called precision medicine.  This has been made possible by a technological revolution in equipment designed for measuring molecules. In future, patients' diseases will be classified by the pattern of molecules expressed by diseased tissues, called biomarkers.
The implication is that, when you suffer illness, your treatment will be able to be individually targeted to what you need. Sufferers from rheumatoid arthritis, for example, will potentially not receive the same generic treatment as other sufferers.  Instead treatment will be based on the abnormal expression of molecules specific to each patient.
Tickets for the lecture
Tony Freemont's talk is the third in the Autumn and Winter series of lectures arranged by the Hebden Bridge Literary and Scientific Society, an organisation which traces its roots in the town back to 1905. Tickets for the lecture are now on sale in Hebden Bridge Town Hall, where the event also takes place. Tickets can also be reserved by telephone, on 07860 164422.
Tony Freemont's background
Tony Freemont was born in Plymouth and trained in medicine at St Thomas' Hospital in London. He has had a distinguished career in pathology, becoming Professor of Pathology at The University of Manchester in 1993. In 2011 he was appointed as Head of Undergraduate Medical Education for Manchester Medical School.  His outstanding clinical and research skills saw him receiving recognition for being the first person to show how blood vessels help fight disease. His research into dynamic bone disease and the early management of arthritis has also resulted in changes to clinical practice.
Frank Woolrych, chair of Hebden Bridge Lit & Sci, said: "Our lectures are designed to bring really high calibre speakers to the town, from both the fields of arts and science. This is the first lecture of ours which will focus on the rapidly changing world of medicine, and we know Tony will be pitching his talk so that all will be able to understand the issues he will be raising. As with previous talks, demand for seats is likely to be high, so we advise anyone interested to make sure that they get their tickets as soon as possible."  The lecture will begin promptly at 7.30pm, with the Town Hall bar open from 6.30pm.
Download programme - PDF
Previous Lit & Sci reports on the HebWeb
HebWeb News -Lit & Sci lecture report - Judith Weir: A Composer's Life Nov 2017
HebWeb News -Lit & Sci lecture report - Before the Big Bang Oct 2017
HebWeb News - Lit & Sci Meeting Report. Inequality and Social Anxiety: speakers Kate Pickett and Richard Wilkinson Feb 2017
HebWeb News - Lit & Sci Meeting Report. Dr Nicholas Cullinan: Picasso's Portraits Dec 2016
HebWeb News - Lit & Sci: Report of talk by Sir Mark Elder Nov 2016
HebWeb News - Lit & Sci lectures 2016-2017 Sept 2016