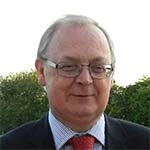 Give us back our millions, Mrs May!
says Labour leader of Calderdale Council, Tim Swift
Wednesday, 24 January 2018
Shocking figures revealed by Calderdale Council show exactly how much money the Conservative Government has taken from local services under the guise of "austerity".
Now, the council's Labour leader, Tim Swift, is sending a stark message to the prime minister: "Give us back our millions, Mrs May".
Since 2010, central government grants to Calderdale have been halved, from £137.7 million per year to under £65 million in 2017/18.
Even since 2015, Government funding has been slashed by a further £20 million – and there's no sign of this changing.
As a result, Labour and Conservative councils alike, right across the country, are being forced to raise council tax to balance their budgets.
"Over two thirds of our day-to-day spending now goes on care for older people and vulnerable children", says Cllr Swift.
"These remain our top budget priorities, yet maintaining them, without raising council tax, has become virtually impossible.
"Year after year, the government slashes our 'rate support grant'. Believe it or not, by 2021, we will have virtually no central grant at all.
"Clearly, the Conservatives want Calderdale people to blame the council for the tax increases which inevitably follow – and which are forced on us by 
"Yet local Conservative councillors haven't the courage to join Labour in fighting for a fair deal for local communities.
"Instead, they try to trick taxpayers into thinking there is some kind of mysterious 'black hole' in the council's budget.
"This is quite untrue – as the publicly available reports of our independent auditors repeatedly prove.
"Nonetheless, in Calderdale, as elsewhere, government policy is slowly but surely bringing public services  to their knees.
"Labour believes 'austerity' has to stop.
"That is why we say to the Prime Minister, give us back our millions, Mrs May!"