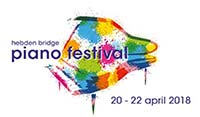 Piano Festival programme launch
Monday, 26 February 2018
A regular fixture in the town's social calendar, the 2018 Hebden Bridge Piano Festival programme launch party takes place in the Café Bar at the Town Hall on Friday 9th March. There's live piano music provided by Festival Director David Nelson for this free event which is open to anyone and starts at 6.30pm.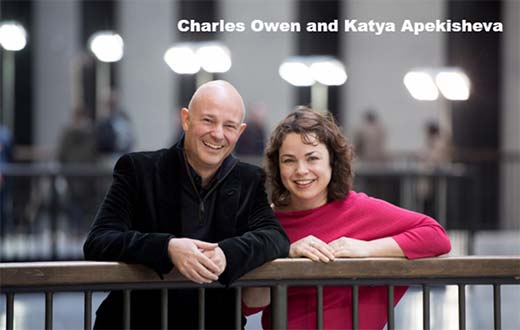 It's also the earliest opportunity to buy tickets and passes for the Festival weekend which starts on 20th April with another great programme of stunning recitals given by pianists of international standing. Seasoned performers such as Danny Driver, Mark Bebbington and Reiko Fujisawa enjoy a huge reputation across the globe as does the excellent jazz pianist Nikki Yeoh, and the Festival is proud to be able to invite them all to Hebden Bridge.



This year sees the return of several performers from previous Festivals. These include Charles Owen who, alongside his duetting partner Katya Apekisheva, will be performing Stravinsky's amazing piano version of the Rite of Spring. Young up-and-coming pianists Isata Kanneh-Mason and Jessica Zhu will also be making return visits.



As usual there are family and children's events and this year we welcome Helen Reid who will be giving short intimate recitals for very young children. In 2018 the Festival is introducing special, low-cost tickets for young people and older children (aged 11+) available for six specified events including two concerts by Darius Battiwalla, who will provide piano accompaniment for some classic silent movies.

There are also free concerts, a masterclass, student recitals and a late-night concert featuring Dom Pipkin, one of the most authentic and spirited players of blues and New Orleans piano in Europe today.

 "The programme launch is always great fun", said David Nelson. "The Town Hall bar will be open so come along, have a drink, enjoy some jazz and take time to absorb the excellent programme we've put together and to secure tickets for what will undoubtedly be a sell-out weekend."

Tickets go on sale both at the launch and online at 7pm on March 9th, and the Festival box office opens at the Town Hall reception desk on Monday March 11th. Alternatively postal bookings can be made via the booking form available from the Festival website. For in-person booking, the Town Hall box office will be open on weekdays right up to the Festival weekend. There is a quick link for on-line booking and much more information about the recitals and performers at the Piano Festival website.