Local garden designer at Hampton Court Flower Show
Thursday, 5 July 2018
Local garden designer Emma Reed has designed one of the gardens for this year's Hampton Court Flower Show.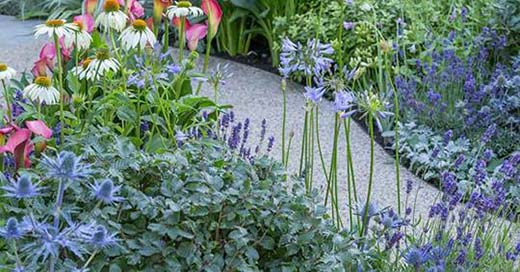 Using a Mr Men theme, she has designed a Mr Happy, Mr Worry garden for the Children with Cancer charity. It's a first garden for Emma and for the charity, which was formed by two parents who lost both their children to cancer and felt they wanted to build something positive in memory of their children.
The charity supports families living through cancer and Emma has worked closely with medical experts who work with families impacted by cancer in designing her garden.
The garden can be seen on BBC 2 tonight, and here on iPlayer afterwards and there will be a chance for viewers to vote for the winning garden in this category.