Lunchtime Live
Monday, 9 July 2018
Saturday 14th July
1pm - 4pm
Hope Baptist Chapel
Performing at Lunchtime Live this Saturday are Creedy and the Colour, Iain Taylor, Young Performer, Mila Tsoneva, Katie O'Malley and Run the River.
What a line up of talent Lunchtime Live at Hope Baptist Chapel, has got for you this Saturday 14th July. The Team behind the successful event is Gerard Liston, Terry Ward, Dave Boardman, Sarah Courtney and Fiona Pattison. Each month acts from around the Calder Valley and beyond are selected and showcased in the wonderful Hope Baptist Chapel, 1pm - 4 pm every second Saturday of the month. It is a 'Pay as you feel' event and everyone is welcome.
This Saturday, Creedy and the Colour are performing their two-piece Hebden Bridge-based band, featuring established pysch/prog/folk singer-songwriter-guitarist, Creedy, and Paul Walsh (AKA Turtle) who also played inventive melodic bass in former incarnations of this collaboration, including The Landing Party and Ecogoose. Expect gentle funky melodies with outstanding guitar, thought-provoking lyrics and powerful vocals.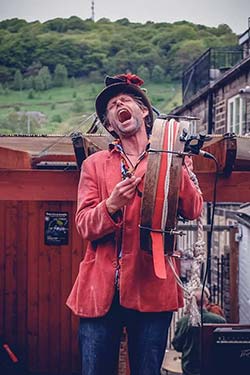 The Amazing 'Iain Taylor' will be performing for us at Lunchtime Live. He is a big part of our music scene here in Hebden Bridge, and you will often see him performing with his band Doggerland (just recently at Hebden Folk Roots Festival and Creedy's Open Mic Nights at Nelsons. Iain will be sharing his wonderful talents with you all here at Lunchtime Live.
Run The River is described like "the sound of a cup of tea with an old friend on a lonely night; of old bones in a new suit; and of the unexpected fervour of a deep sleep suddenly broken."
Run The River is the project of Daniel Walters, a multi-instrumentalist from Huddersfield via Teesside. Inspired by the likes of Laura Marling, Iron and Wine, and Fleet Foxes, he combines folky melodies with intricate guitar work, funnelled through a thick prism of Northernness.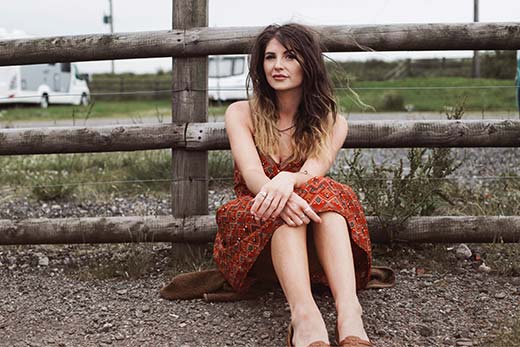 Katie O'Malley, is a Rochdale girl who's raw emotion to her voice fills a venue, her influences clearly shine through and include the likes of Bob Dylan and Fleetwood Mac.Folky singer-songwriter Katie and her band have played across the country and in Manchester's iconic venues. She has played alongside Aziz Ibrahim (Stone Roses/Simply Red) supported Kimmie Rhodes and worked with award winning producer Simon Dine (Paul Weller, Noonday Underground) on his project Chevron Shawl. Dawn Chorus is the title of their EP. It beholds haunting songs with airy, organic folk/rock production, droning strings, piano, a shimmery electric guitar and drums coalesce around a finger style pattern and throaty vocals, the lyrics are rich with natural imagery.
Every month, Lunchtime Live Showcase a young performer, Mila Tsoneva is an 11 year old classical singer from Hebden Bridge. She has been a chorister at Manchester Cathedral since September 2017 and attends Chetham's School of Music in Manchester.
Mila was first inspired to sing by her music teacher at Hebden Royd Primary School. She took part in lots of school services and productions while she was there, as well as singing with S'Majic in Mytholmroyd in her spare time. More recently, Mila has started taking part in local competitions and festivals. She is a finalist in the Manchester One Voice 2018 competition. As well as singing, Mila plays the harp and the piano. When she is older, she would like to be a professional opera singer, and her dream is to play the role of Violetta in La Traviata.
Saturday 14th July
1pm - 4pm
Hope Baptist Chapel