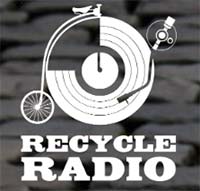 Recycle Radio Trades Club Takeover
Wednesday, 25 July 2018
Saturday July 28th 8pm – 1.30
Doors open at 7.30
Recycle Radio will be taking over the Trades Club yet again, bringing you a curated mix of homegrown Calder Valley talent, which will be broadcast live on air at recycleradio.co.uk with a live audience.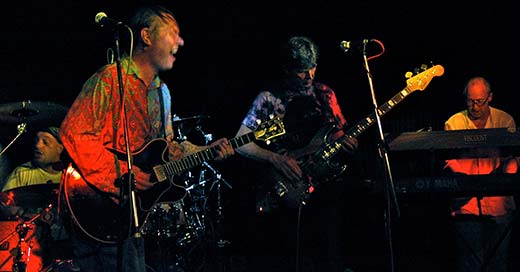 Live acts featured will be Fez, The Tragics and Gareth Scott, interspersed with resident poet, Winston Plowes.
DJ Red Tin Dave (The Perfumed Garden) will be keeping the music flowing throughout the evening and there will be a short new vinyl set from young DJ Freddie at the start.
Recycle Radio started in 2014 as a community radio project, broadcasting live from the Town Hall during the Arts Festival and Tour de France. All of the presenters were from the local community and trained by radio professionals as part of the project.
After the floods of 2015 there were many difficulties finding a suitable space but there was another highly successful live FM community radio broadcast in September 2016 plus youth training projects. This was enabled by Hebden Royd Town Council,  Awards for All and Calderdale Young Peoples Service. Still searching for a more permanent home, Recycle Radio has broadcast 5 live gigs from the Trades Club, featuring some of the finest musicians in the area, plus members of the youth radio project.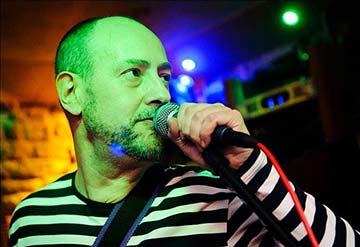 Money raised at the gigs helps to pay for radio equipment and licenses. Future plans for the project include a continuation of youth training programmes and more community radio.

Fez has been a creative force in the Calder Valley for as long as anyone can remember. Their brand of funky, jazzy, bluesy psychedelic alternative rock comes with politically aware lyrics and impressive musicianship - intelligent music you can boogie to. The mighty Fez rocked the Trades Club at the first ever Recycle Radio Trades Club Takeover in October 2016.

Local heroes The Tragics blend a punk sensibility with a kind of gothic British Bluegrass that they describe as "Americarnage pie with a deep rock filling". Expect wild stomping beats. eccentricity, tales of sin, dark deeds, redemption, revenge and remorse. Jim and Andy Tragic (known as the Tragettes) supported The Blow Monkeys at the Trades Club in 2013.
"Never a band to sound tragic, the tragics are a rocking force to be dealt with, playing a beautiful blend of americana infused rock that is guaranteed to pick up your ears in a attentive manner. Jim is a ledg" (Keiron Higgins)
Accomplished traditional folk singer and singer-songwriter Gareth Scott is also a full time member of the renowned Kimbers Men and the currently dormant progressive folk band A Rookery.
Gareth played at the huge May Day Street Party outside the Trades Club this year, programmed by Recycle Radio.
Tune in on Saturday 28th July at www.recycleradio.co.uk or Tunein phone app, (search Recycle Radio).
Live audience tickets £5/£7 Available here
Find us on social media:
Facebook
Twitter
and Instagram 
for live updates and contact us to let us know you're listening, and you might get a shout-out!