Wainsgate Chapel Concert: Ghost School
Sunday, 12 August 2018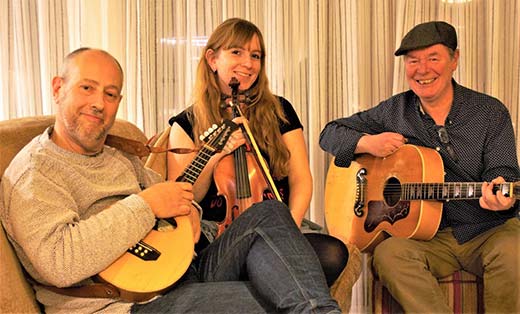 Wainsgate Chapel's summer concert series continues on Sunday 19th August with a performance by Ghost School - a new musical ensemble based largely around the songs of Calderdale guitarist and mandolin player Andy Greaves who intersperses his original compositions with an exhilarating wealth of traditional material and the occasional quirky piece of poetry.
The band also features urbane master of the guitar Les Gillon and the talented Jen Rhiannon Trott on fiddle and vocals. Expect strong melodies, mystery and mayhem with subjects ranging from murderous cheese thievery in early nineteenth century Cheshire, a heartfelt eulogy to a globe artichoke and the exploits of a cunning, grimly humorous owl.
Ghost School are onstage at 3pm and tickets, which are £5 and £3 are available only at the door.
Further concerts at Wainsgate include the Acceso String Quartet on September 16, classical percussionist Joe Richards (September 30th) and a Choral event on October 7th that marks the 100th anniversary of the Armistice with choirs from Yorkshire and Germany taking part.
There is more information to be found at www.wainsgate.co.uk