Tuesday, 2 October 2018
Ireland's Funniest Feminist heads for Hebden Bridge!
Sunday 14 October, Old Gate, 8.30pm
Quality has always been the watch word for Hebden's monthly comedy night but, reflecting the rich human tapestry that makes up the town, diversity plays a large part in the booking process too.
Sunday 14th October is a perfect example with Ireland's funniest feminist headlining, a diminutive Liverpudliuan, a proudly proletarian Geordie and a 'catty, caustic, compere!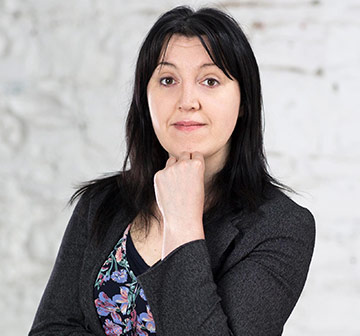 Within a year of quitting as a civil engineer Eleanor Tiernan was popping up on Ireland's main TV channel, RTE as well as BBC's One Night Stand with her thought provoking and occasionally surreal brand of stand up all delivered completely dead pan.
"I'm aiming for opium but it's probably low grade heroin." says Eleanor of her delivery.
Since then Eleanor has performed everywhere from Glastonbury Festival to a biker's bar in the Phillipines. Tour support work includes Stewart Lee, Reginald D. Hunter and, of course, her better known cousin Tommy. Expect to see a lot more of Eleanor as she is now based in London where she makes social faux pas and loses things on public transport.
Eleanor is joined by Adam Staunton, Lee Kyle and MC Joe Sutherland
The show starts at 8.30pm prompt and tickets are priced at £8.50 from the Old Gate or online at Hebden Bridge Comedy website