Wreaths: an exhibition from Di Seymour
Wednesday, 21 November 2018
A local artist. Di Seymour has an exhibition at the Dean Clough Gallery in Halifax. Upstairs Gallery until 20th January.
Di has lived in Hebden Bridge for 28 years. She was a set and costume designer for theatre and opera for 35 years with productions including thirteen shows for the Manchester Royal Exchange and eleven for the Royal Shakespeare Company. Later in her career, she trained as a homeopath specialising in working with children.
The exhibition consists of series of eight small installations exploring the Wreath - in history, myth and different uses, following seven themes:
Death & Grief in War
Loss & Separation
Conviviality & Mischief
Strangling & Binding
Achievement & Excellence
Protection
Seasons & Time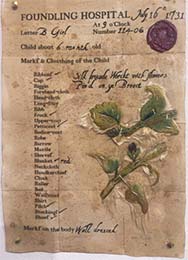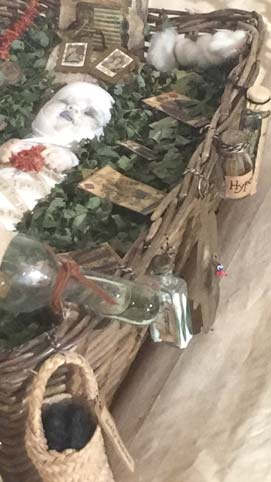 "I often weave a wreath after pruning, for no special purpose. I don't know why, and it made me curious…"
It's a grimly fascinating display full of unexpected intricacy about the use of specific woods, about animal lore and word associations. The imagery ranges from WW1 to the 'celebrated' Agnes Richter (1844-1918) and is superbly mounted owing, no doubt, to Di's notable career as a theatre set designer.
Wreaths is at the Mosaic and Upstairs Galleries, Dean Clough, Halifax  HX3 5AX. 01422 250250. Open 10-5 every day except Christmas and New Year's day.
See YouTube video of the exhibition