Wednesday, 9 January 2019
Lunchtime Live
Saturday 12 January
1-4pm Pay as you feel
Hope Baptist Church
Lunchtime Live is a community run event, organised all by volunteers and supported by local businesses, Hope Baptist Chapel, Happy 4 PR and Print Bureau.
Lunchtime Live welcomes anyone from around the Calderdale Valley and beyond to come on stage and give it a go. The organisers are always on the look out for local performers, of all ages and this is a perfect place to showcase your talents on a Saturday afternoon here in Hebden Bridge.
The organisers of the event, Dave Boardman, Fiona Pattison and Sarah Courtney, each month select talent and invite the community to watch.
Sound man, Terry Ward says, "Every month I am excited to see the talent on stage. We are lucky to be blessed with quite a lot, here in Calderdale."
Gerard Liston, who helps to run Hope Baptist Chapel is pleased to see the building used in many different ways, from concerts, poetry readings and also worship.
Regular Audience Member, Justine Ashby syas, "This is a great event for local people. It's the highlight of my month. Exceptional talent every second Saturday of the month on my doorstep. Brilliant."
Welcome the New Year by watching the very best of local talent here in Hebden Bridge.
Keiron Higgins is a Punk Poet (and self-proclaimed "Punk With a Northern Soul") from Halifax, West Yorkshire. His poems usually contain themes about the love of his ever-growing vinyl collection, mental health, outlooks of life and general humorous outlooks of current world events.
Birds and Beasts are performing some songs from their new album 'Entwined' which was mastered at the famous Abbey Road Studios. The band have recently performed with Chris Helme (Seahorses) and Miles Hunt (The Wonder Stuff) and are looking forward to entertaining the audiences here at Lunchtime Live and sharing their new single 'Time Stands Still.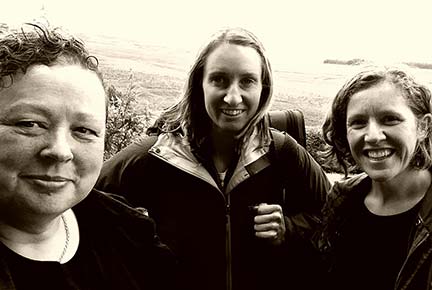 The Harmony Jar are a beautiful band with gentle harmonies and poignant lyrics, they are a pleasure to watch and listen too.
Ava Burgess is a little songbird of Hebden Bridge, she sings acappella and is a regular at any Open Mic Night.
Saturday 12th January
Time 1pm - 4pm
Hope Baptist Chapel
www.hope-baptist.org.uk