Wednesday, 23 January 2019

Wild Rose announced as Hebden Bridge Film Festival opening film
Film Festival: 22-24 March 2019

Heart-warming comedy-drama Wild Rose has been confirmed as the opening film of the first ever Hebden Bridge Film Festival.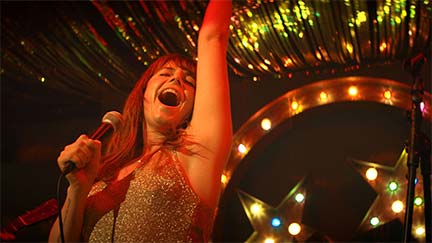 Directed by Tom Harper (War and Peace) the cast includes rising star Jessie Buckley (Beast, War and Peace) alongside Julie Walters (Educating Rita, Calendar Girls, Mamma Mia), and Sophie Okonedo (Hotel Rwanda, Dirty Pretty Things). It tells the story of Rose-Lynn Harlan, a singer from Glasgow, Scotland, dreams of making it big in America. Walters stars as her long-suffering mother.
Wild Rose premiered at the Toronto Film Festival and has earned rave reviews. Opening the festival will be one of the first UK screenings of the film.
The festival will start on Friday 22 March with Wild Rose and run until Sunday 24 March. There will be a range of other films from the UK and around the world with a series of special guests.
Louise Wadley, Hebden Bridge Film Festival director, said, "We are delighted to announce Wild Rose as the opening film of the first ever Hebden Bridge Film Festival. Touching, hilarious and surprising, this is the perfect way to start a fantastic weekend. It is star making turn from the fantastic Jessie Buckley."
Rose-Lynn Harlan is bursting with raw talent, charisma and cheek. Fresh out of jail and with two young kids, all she wants is to get out of Glasgow and make it as a country singer. Her mum Marion has had a bellyful of Rose-Lynn's Nashville nonsense. Forced to take responsibility, Rose-Lynn gets a cleaning job, only to find an unlikely champion in the middle-class lady of the house. A comedy-drama about mothers and daughters, dreams and reality and three chords and the truth.
Variety said, "Wild Rose" tells a richly stirring human story, but by the time the movie reaches its final number, which Buckley performs with an incandescent star-is-born glow, it lets you experience what the glory of country music really is: an art torn straight from life itself.
Screen Daily said, "If a star was born with Jessie Buckley in Beast, then Wild Rose marks her ascendency.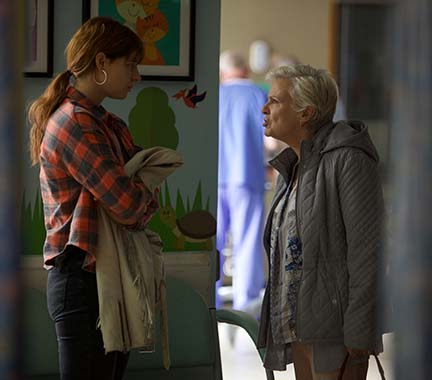 Further announcements of special guests who will be discussing the making of film will be announced soon.
See also:
HebWeb News: Hebden Bridge Film Festival - with Maxine Peake as patron (Dec 2018)