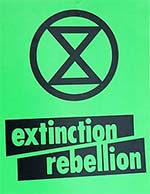 Extinction Rebellion call on Calderdale to declare a Climate Emergency 
Saturday, 26 January 2019
Extinction Rebellion is an international social movement that aims to drive radical change to avert climate breakdown and minimise the risk of human extinction and ecological collapse. The UK group started last year with about one hundred academics signing a call to action and launched at the end of October
Supporters argue that, in the Calder Valley, we face ever increasing threats of flooding to our homes and the dangers of air pollution to our health.

Extinction Rebellion Calderdale say we need local and national government to recognise the severity of the issue and take significant action to help protect our futures.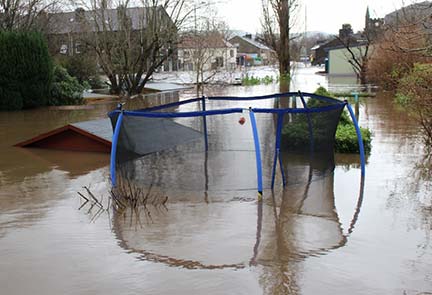 Councils around the world are responding by declaring a 'Climate Emergency' and committing resources to address this emergency. Across Britain, councils, including many in Yorkshire are supporting this global action by declaring a Climate Emergency. 

They are urging Calderdale councillors to support a climate change motion to be debated at the Calderdale Council next week. The meeting will be held at Halifax Town Hall, 6pm, Wednesday 30th January 2019 and is open to all.
"Bold climate action can deliver social and economic benefits in terms of new jobs, economic savings and market opportunities, as well as improved personal, social and environmental wellbeing locally and worldwide."
Extinction Rebellion Calderdale want people to attend the meeting to encourage Calderdale to declare a Climate Emergency, and therefore commit to creating a safer and healthier future for our community.

And they have created a petition which may be signed here