Wednesday, 6 February 2019
Lunchtime Live
Saturday 9 February
1-4pm Pay as you feel
Hope Baptist Church
Lunchtime Live is every second Saturday of the month at Hope Baptist Chapel. Come along this Saturday 9th February, from 1 pm - 4pm.
Organised by volunteers for all the community to enjoy, Lunchtime Live showcases talent from around the Calder Valley. It is a 'pay as you can afford' event.
This month the wonderful Dave Morcombe, who sings beautiful acappella songs, will be making his debut.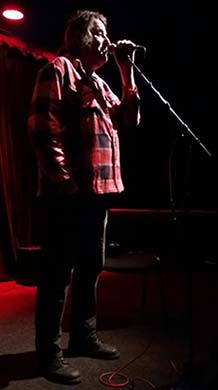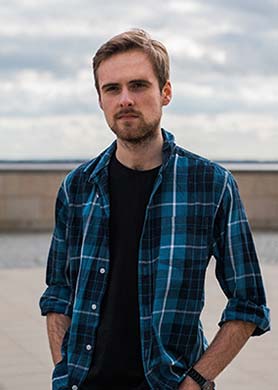 Jack Parker is touring around the UK and is stopping off to see us here at Lunchtime Live - with his E.P Wild in his hands. Jack has appeared at numerous festivals across Europe and the UK including Costa Del Folk, The Great British Folk Festival and the prestigious Cambridge Folk Festival. Jack combines his charming singer-songwriter style, energetic performance and witty humour to deliver a truly unmissable show.
Joachim Lund is a unique Hebden Bridge singer-songwriter (Country/Folk/Blues) inspired by the sounds of Mark Knopfler, Nick Drake and John Martyn. He will be playing a number of beautiful numbers and wowing us with his guitar playing.
Peculiar Blue are Paul and Lynn Harrison. Their music combines a blend of heart-warming and thought-provoking songs, described as an avenue to air some of their own life experiences. Music that can be sweet and melancholy, yet dark and powerful. Peculiar Blue also perform a wide variety of covers, which they present in their own quirky and distinctive manner.
Join us for this wonderful, captivating and very musical line up.
Saturday 9 February
Time 1pm - 4pm
Hope Baptist Chapel
www.hope-baptist.org.uk