Jeff Nuttall's Bomb Culture
Monday, 11 February 2019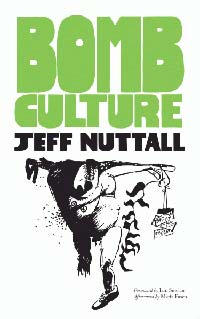 Book Case event marks new edition of defining 60s Underground book
Bomb Culture, the best-known book of the late, multi-talented artist / writer / actor Jeff Nuttall, is back in print after 50 years. Nuttall had strong associations with the Calder Valley, which is why the new publication will be celebrated with an event at The Bookcase in Hebden Bridge on 21 February, beginning at 7 pm.
Bomb Culture is Nuttall's account of the Sixties counterculture and describes the sources of that revolutionary period in sections on Pop, Protest and Art. Many of the key moments covered in the book are Nuttall's personal account as he was also one of the Underground's leading figures.
After moving from London, Nuttall taught art at Bradford, Leeds and Liverpool. He featured Hebden Bridge and the surrounding area in his fiction, poetry, landscape paintings and Performance Art memoirs and for several years resided in Todmorden.
The new edition of Bomb Culture has been expanded with a foreword by Iain Sinclair, afterword by Maria Fosco and an illustrated introduction by Jay Jeff Jones and Douglas Field. Jones, who lives in Heptonstall, and Field, who lives in Hebden Bridge, will be at the event "in conversation" with Jamie Sutcliffe, the new edition's designer.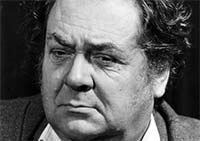 As well as being a poet, Jeff Nuttall was an actor, painter, sculptor, jazz trumpeter, anarchist and social commentator.
Wikipedia says of Bomb Culture, "His book Bomb Culture (1968) was one of the key texts of the countercultural revolution of the time, a work which drew links between the emergence of alternatives to mainstream societal norms and the threatening backdrop of potential nuclear annihilation. Nuttall was one of the pioneers of the happening in Britain.
Tickets can be pre-booked via Eventbrite or purchased at Bookcase for £2 (+ Eventbrite fee), which includes refreshment and will be refunded for any copy of the book bought on the night.
---
See also
Guardian obituary of Jeff Nuttall by Michael Horovitz (12 Jan 2014)
HebWeb News: Former Calder Valley author and artist is subject of Manchester exhibition (Sept 2016)