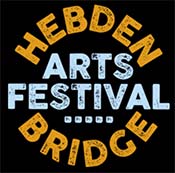 Saturday, 13 April 2019
John Hegley's Easter offer
Poet John Hegley is back in Calder Valley thanks to Hebden Bridge Arts Festival with a gig at the Town Hall on Wednesday, 8 May.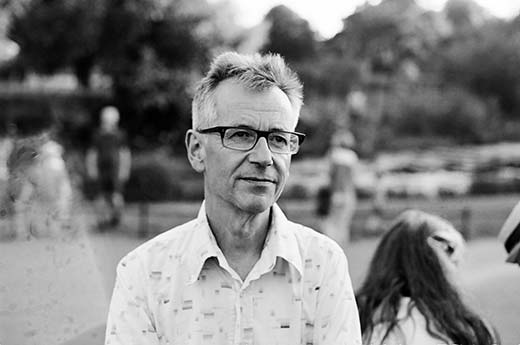 To celebrate the festival is offering a limited 'buy one, bring a friend' deal that ends on 29 April and all you have to do is  visit our website and look for 'John Hegley – Special Treat'.
Or click this We Got Tickets link
On the road reading from his latest collection Peace, Love and Potatoes, drops in en route for Scarborough with tales of Keats, love, Henry VIII and West Yorkshire with free fig rolls for some lucky fans.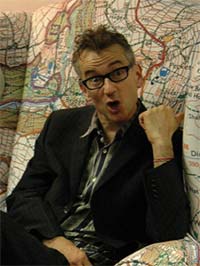 This is a show not devised for children, but is one that assiduously acknowledges their presence, and over 10s are very welcome.
Arts Festival Artistic Director Helen Meller said: "John is a regular at the festival and is making a special detour en route to Scarborough to do this show, which is full of brilliant verses about all sorts of subjects, performed with his customary dry wit.
John Hegley right, pictured during one of his previous visits to the Hebden Bridge Arts Festival, in 2004
"If anyone can put a smile on our face right now, it's our very own wandering minstrel and balladeer Mr Hegley ! So come and join us for a fun night out."
See also
HebWeb News: Calling all gardeners (9 April 2019)
HebWeb News: Arts Festival Open Meeting - a chance to shape the Festival (15 March 2019)