Tuesday, 23 April 2019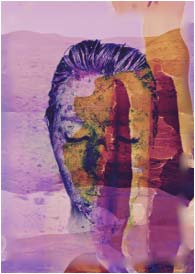 Kate Radford presents
DROUGHT
Friday 17 May – 7.30pm
Hope Baptist Church Hebden Bridge
Tickets online here
6-16 June: San Diego Fringe Festival
20-29 June: Hollywood Fringe Festival
Hebden Bridge based performance artist Kate Radford is taking her new show DROUGHT to California after winning slots at two prestigious arts festivals.
She will her perform her self-penned song-story for women at the San Diego Festival and the Hollywood fringe in June, but before she jets off stateside she has a one off home town show at Hope Baptist Church on Friday 17 May, 7.30pm.
Art-activism
Described as a piece of art-activism, Drought is based on the ancient Greek tale of Caenis who, after being tormented, is granted one wish by Poseidon, God of the Sea. Her wish is to become man- so she will never to suffer again.
"Make me not a woman…Then You will have given me everything…"
In this work featuring original composition and sound by Kate, she wants to challenge the narrative where women are subject to violence at the hands of male redemption, and how violence in our storytelling perpetuates violence in our culture.
"My work is semi-biographical, and I wanted to create a work that it is not only interested and moving, but makes the audience think about the issues facing women around the world " says Kate.
"I was both surprised and delighted that the section panels in San Diego and Hollywood selected me to represent West Yorkshire. Both festivals are a high-profile platform for me to perform my work but also to challenge thinking in this post Trump world that is really dangerous for women, Matthew Quinn from Hollywood Fringe described it as a 'Show of our time'.
Support
"I am really grateful to all all local companies like Square Chapel and the Hebden Bridge Arts Festival who have supported me and my work."
To help raise funding for her festival appearances, and UK tour later this year, Kate is running a crowdfunding page offering a range of rewards including a personalised video thank you for any support she is given.
Kate has also been awarded a full scholarship to attend the San Francisco Art Institute, Starting Autumn 2019.

DROUGHT is a song-story for women. A musical battle cry. It is for the women that have been and the women to come. Its aim as a piece is to challenge narratives in which women are subject to violence at the hands of male redemption, and how violence in our storytelling perpetuates violence in our culture. It explores mythological narratives, culture, and female representation in an integrated art form.

In ancient times, in ancient Greece, lived Caenis - daughter of Elatus and Hippea of Thessaly. Caenis was the most beautiful of all the maidens, made more beautiful by equal charm and knowledge. Poseidon, god of the sea, master of waves, keeper of tides, took her. Changed her. Drained her. And grants her one wish...
Her wish?
To be transformed into a man, so as never to suffer again. Drought is a modern retelling of this forgotten tale. Using electronic music, digital landscapes and experimental prose we give voice to a voiceless character. A lot of voice, in a dynamic piece of gig-theatre. For how long will these atrocities happen to women in stories? For how long will we listen? Maybe it's time we write our own mythology. It is time to end this Drought.
Featuring original writing and music from Kate Radford, digital artwork from Bryony Good. Artistic Associate Laurence Alliston-Greiner
"And in this desert…you'll dream of when you were moved"
Kate Radford works with topic based art projects, installations and performances. Her focus is on using art as a mechanism for social change, specifically enabling the furthering and cementing of equal rights for women.
Kate has worked for such organisations as The West Yorkshire Playhouse, Manchester International Festival, Bred In The Bone Theatre, Chol Theatre, Contact Theatre, The Nova Collective, Burnley Mechanics, Healthy Minds, and is an associate artist for Hebden Bridge Arts Festival.
Kate's solo performances are semi-autobiographical. Using her own life as a canvas to draw stories and bring elements of the female experience alive. Her work targets issues directly affecting women, and women's rights, and has supported multiple women focused charities and organisations such as Womankind Worldwide, WomenCentre and Femin(h)ism, as well as fundraising over £3,000 for these organisations through performances.
★★★★ 'Hauntingly beautiful!' (Ask The Ushers)
'A visually impressive feminist cry' – Broadway World
'Radford re-tells using lyrical writing, her own extraordinary voice and digital projections' Lyne Gardner (Stagedoor)
'A mesmerising punch in the gut' – Voila! Festival
"This show was incredible. I felt spoken to. I felt seen. Thank you for creating this Kate. You have a singular gift."- Audience Member
"Strong, Lyrical, Focused and compelling. I am going to eagerly watch how this show, and artist progresses. Both are going to go places" - Debs Newbold (Performer and Theatre Maker)
See also
YouTube: DROUGHT Trailer (Poetry and Soundscape)
YouTube at Halifax Square Chapel

@kateradartist