Wainsgate Concert: Aron Harper-Robinson
Monday, 6 May 2019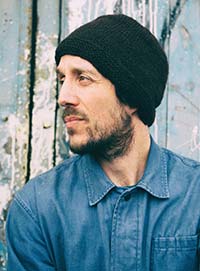 The 2019 Wainsgate Chapel concert series commences on Saturday May 18 with a performance by the outstanding Hebden Bridge-based singer /songwriter Aron Harper-Robinson. Aron has performed alongside some talented musicians including I Am Kloot's John Bramwell, American folk artist Sam Amidon and King Creosote and has also collaborated with singer Badly Drawn Boy. His music has been featured on BBC's Countryfile, The Voice, and more recently the British comedy 'Eaten by Lions'.
The song writing and musical skills of Aron Harper-Robinson have long entranced and beguiled audiences the length and breadth of England. Aron's music is rooted in acoustic folk music and also in the country blues style often known as Americana. Joining him at Wainsgate will be Hebden Bridge musician and singer Kate Radford and pianist/composer Leighton James who was the keyboardist with Scottish Celtic fusion group The Peatbog Faeries and toured internationally with the band throughout Europe, America and Australia.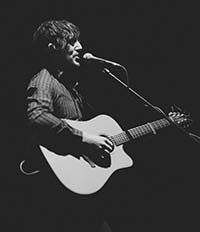 The concert starts at 3pm and tickets, which are only available at the door, are £10 and £8 with a special price of £3 for under-18s. The Wainsgate concert series continues on Saturday 8th June with an evening performance by Huddersfield duo Birds and Beasts, followed on June 15th by a flute and guitar classical recital given by the Meraki Duo. After the summer break, the series resumes with quirky duo Beware of Trains, the electrifying ME and Deboe, Morcambe's Deep Cabaret and a performance poetry event with Clare Shaw and Ian Humpreys.
There is further information about all these events plus details about how to get to Wainsgate Chapel at www.wainsgate.co.uk