The Hepton Singers choir is recruiting!
Tuesday, 28 May 2019
If you enjoy singing and are interested in joining this Hebden Bridge-based choir, please come along to one of their open rehearsals on Tuesday evenings in June.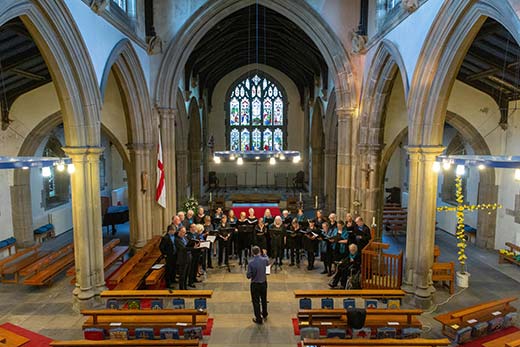 For more information, ring our Director, Richard Bunzl, on 01422 846867 or email. Also, take a look at their website where you can find out more about the choir and the kind of stuff they sing. 
The Hepton Singers is a chamber choir based in Hebden Bridge, West Yorkshire. The choir performs varied programmes of mainly a capella music from the 16th Century to the present day. The Hepton Singers has a strong local following, performing regularly in Heptonstall Parish Church as well as other venues across the north of England.
The choir also tours nationally and internationally, usually through exchanges with similar ensembles.