Wednesday, 3 July 2019
Community Greening of Victoria Road
A testament to how local communities can improve their environment by collective effort and also with assistance from business and local councils.
At the end of Victoria Road in Hebden Bridge, there is a stretch of pot-holed road with business units on one side and private houses and flats on the other. People probably know it best as the place where the Handmade Parade workshops take place and where the annual parade sets off.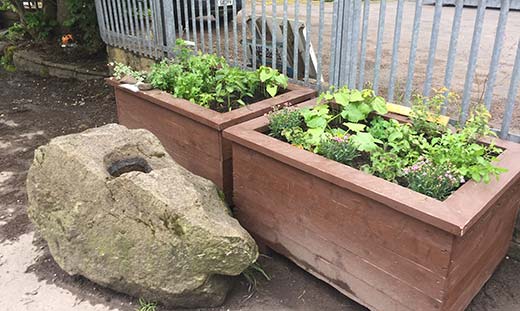 In 2018, this stretch of road had several abandoned caravans and campers parked on it, some empty, some occupied part-time. The owners were taking advantage of the fact that as a private road, unadopted by the Council, they could safely park without restriction for an unlimited time.
Local residents and some business units felt that this situation was not just unsightly but also unsanitary and potentially dangerous. Some of the vehicles were actually discharging waste on to the road when occupied. After various actions the vehicles were moved away. One was removed by the Calderdale Environmental Health, five others were moved after discussion with the owners.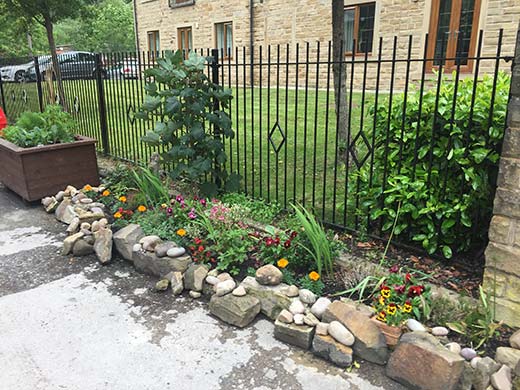 The issue then was how to prevent the situation recurring as others discovered the lack of restrictions. One problem was that it was, and remains, unclear as to who exactly owns the road.
The property company, Setbray, which owns the adjacent industrial units, denies responsibility whilst the owners of the private housing appear to have only bought the land on which the housing stands.
Local residents formed a constituted group, Friends of Hebden Bridge, and, after discussion with local business, conceived the plan of 'greening' the road. One 'pop-up' garden formed of a perimeter of found stones and a bed of soil did appear but the agreed plan was to have a series of wooden containers containing soil. The group applied for grants to Hebden Royd Town and Calderdale Councils and were given, out of community funds, grants of £500 from the former and £1500 from the latter.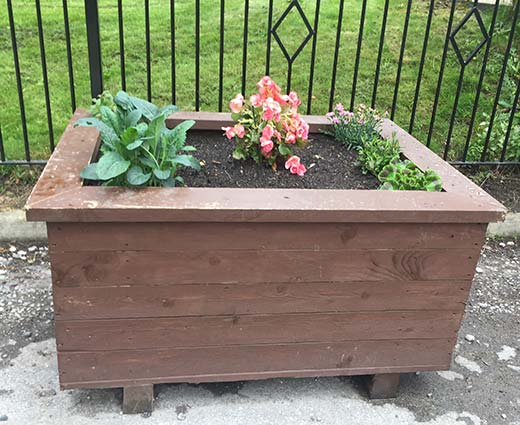 A charity and community group in Halifax, the Phoenix Shed, offered to make planters at a reasonable cost and Holroyd's Farm in Old Town agreed to provide good soil at a discounted price. In all, sixteen planters were built and delivered to the road in May. Eight of these have been 'adopted' by local families, each of whom were given a £25 voucher to buy an initial planting whilst eight have been retained by Friends of Hebden Bridge as communal growing space. The results can be seen in the pictures. The planters contain a mixture of flowers and small food plants and herbs.
Just how it will all work out remains to be seen. Perhaps a new forest will grow. In any event, The Friends of Hebden Bridge are very grateful for the help they have received from all those named above. For more information, pease check out the Friends of Hebden Bridge Facebook page.