Grant funding brings warmth and quiet to the rooms at Hope Chapel
Monday, 8 July 2019
A grant from Community Foundation for Calderdale has enabled Hope Baptist Church in Hebden Bridge to replace windows that had been installed when the building was modernised in the 1950s. The new windows, built and installed by local firm Shire Doors, are virtually the same design, but use modern coated aluminium frames and double-glazed glass.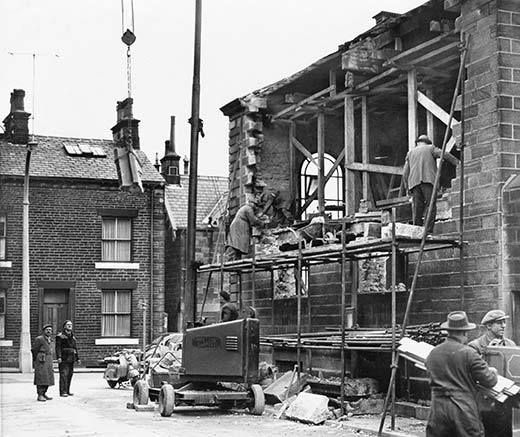 Not only do these improvements reduce heat loss, but they avoid draughts and reduce the noise of traffic coming from adjacent Cheetham Street.
With a growing number of organisations in the town using the rooms, including Chatty Crochet, Weight Watchers and Calder Youth Folk, the church is delighted, as trustee Gerard Liston explains: "Most of our efforts over recent years have focused on repairing the chapel space. But this work on our rooms at the back allow us to offer a better service for community groups."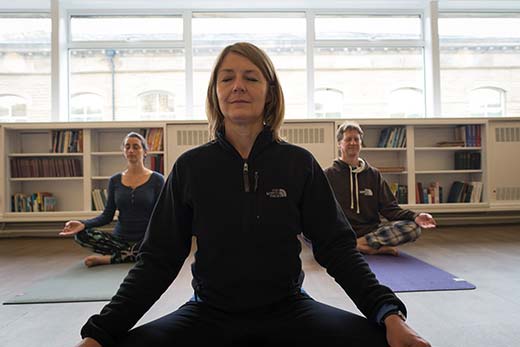 Claire Thomas, of Padma Yoga, runs her classes at Hope Chapel each week and can see the benefits. "It is really important that people coming to my classes are comfortable, warm and don't feel distracted by background sounds. We love the light, bright room and the positive energy about the whole place. These improvements will really enhance the ambience of the space and the experience I can offer to my students."