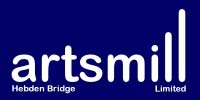 Artsmill Exhibition - Coastal Connections
with artists, Jude Howe and Stan Pile
Wednesday, 4 September 2019
The David Wright Gallery
Artsmill, Linden Road, Hebden Bridge
8- 29 September 2019
Preview – Sunday 8 September at The David Wright Gallery, 2-4pm
Open Weds-Sun 11-4

You are all invited to Coastal Connections - A mixed media Exhibition showcasing the work of Jude Howe and Stan Pile. Costal Connections Exhibition at The David Wright Gallery is about the East Yorkshire Coastline, Stan Pile has created a stunning body of work, his paintings show 'Views From The Prom' are observations of the same view from a beach hut on Hornsea promenade, from September to February.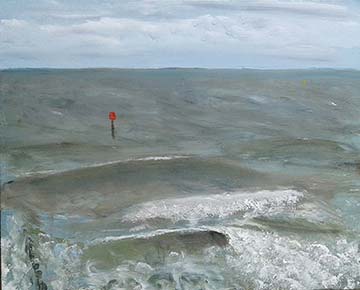 The ever changing light, tides and weather conditions produce very different results. The shoreline changes dramatically during different moon phases and huge amounts of sand and pebbles can appear then disappear. The sea can be as smooth as silk or churning madly, creating gigantic waves which over top the front.
Jude Howe says, "We love the East Yorkshire coast; the colours, the quality of light, the panoramic skies and seascapes, the constantly changing weather patterns. The surrounding natural environment, the cliff top flora along with the fascinating shoreline organisms, provide a wealth of inspiration at both macro and micro levels. Sculptural form is at the heart of much of our practice, incorporating experimentation with materials and processes and stretching traditional limitations. Glass, ceramic and steel have a range of tactile properties and all are changed with heat. Glass and steel may be sharp and dangerous - both can be worked to produce smooth, delicate objects of beauty.
"Our coastal connections are life enhancing and an ongoing inspiration for our practices."
Coastal Connections runs till Sunday 29 September at The David Wright Gallery, Artsmill, Linden Road, Hebden Bridge.
Preview is Sunday 8 September 2pm- 4pm at The David Wright Gallery, Artsmill, Linden Road, Hebden Bridge