Friday, 11 October 2019
Wainsgate Concert Season: Saturday and Sunday
On Saturday 19 October and Sunday 20 October
7pm, doors open at 6.30pm
Wainsgate Chapel's 2019 concert series comes to a close this weekend with superb performances on both the Saturday and Sunday evenings. On Saturday October 19th Poetry at Wainsgate welcomes acclaimed published poets Clare Shaw and Ian Humphreys who will be reading from their latest collections. In complete contrast this is followed on the Sunday evening by the talented and slightly anarchic Deep Cabaret, the amazing six-piece band from Morecambe whose instrumentation includes hurdy gurdies, bagpipes, bass clarinets and cellos plus the beguilingly unsettling harmonics of overtone singing.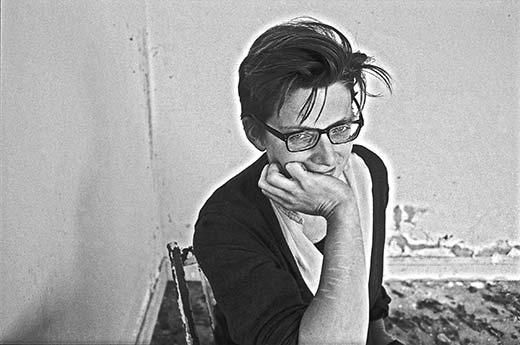 Described by the Arvon Foundation as "one of the country's most dynamic young poets", Burnley-born Clare Shaw has three collections from Bloodaxe: 'Straight Ahead' (2006), which attracted a Forward Prize Highly Commended for Best Single Poem, 'Head On' (2012), which is, according to the Times Literary Supplement: "fierce … memorable and visceral" and 'Flood' which was published last year. Clare is a Royal Literary Fellow at Huddersfield University, and a regular tutor for the Poetry School, the Wordsworth Trust, The National Writer's Centre for Wales, and the Arvon Foundation.
Now a resident of semi-rural West Yorkshire, Ian Humphreys has also lived in London, Manchester, Sydney and Hong Kong. His work has featured journals and anthologies, including The Poetry Review, The Rialto, Ambit, Magma and The Forward Book of Poetry 2019, and his debut collection 'Zebra' was published to great acclaim earlier this year. He is a fellow of The Complete Works, which promotes diversity, quality and innovation in British poetry. In 2017, a portfolio of his poems was published in Ten: Poets of the New Generation (Bloodaxe).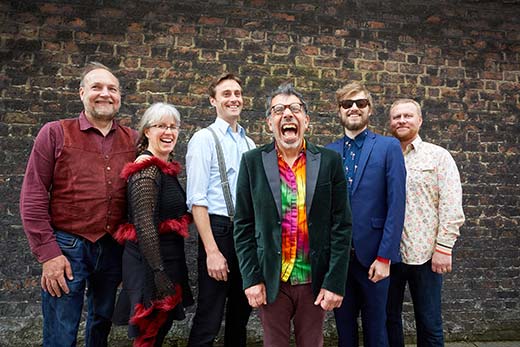 Deep Cabaret is fronted by singer/guitarist Steve Lewis, who is joined on stage by Maja Bugge on cello, Ben McCabe on drums and Mat Robinson on clarinets, baritone sax and alto flute. Also contributing to the band's unique and unorthodox sound are Paul Sherwood on bagpipes and hurdy gurdy, alongside Jayson Stillwell on percussion and overtone vocals.
Exploring jazz, improv, African, folk and leftfield pop, Deep Cabaret exploit riffs and drones to great effect. The music can be fulsome and romantic one moment, edgy and disturbing the next - whilst Steve Lewis's lyrics, which are taken from literature, science, sitcoms, indeed anything that has something interesting to say about being human are an entertaining and inspiring revelation.
Both events (Clare Shaw and Ian Humphreys on Saturday October 19 and Deep Cabaret on Sunday October 20) start at 7pm with doors opening at 6.30pm when the licensed bar will also be open.
Tickets for the concerts which are only available at the door, cost £10 and £8 concessions, with a special £3 ticket for under 18s.
The 2020 concert series will start in April or May and details of the programme will be published at www.wainsgate.co.uk in the Spring.