Friday, 8 November 2019

Win tickets to see My Life Story at the Trades Club
On Saturday 23 November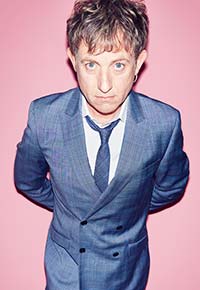 Britpop stars My Life Story are coming to the Trades Club on Saturday 23 November promoting their comeback album 'Citizen World', and we have a pair of tickets to give away.
My Life Story had a long run of hit singles in the 1990s at the height of Britpop and were famed for their lush orchestral arrangements as well as frontman Jake Shillingford's outrageous stage outfits.
There is a local connection too as Jake formed the band with another Southend teenager Mal Campbell, who now books all the bands at the Trades.
"I had a band called Rare Pleasures which was a psychedelic synth band, with two girl dancers, and a reel to reel tape machine. Mal used to see us play, and we just got really well," says Jake on forming My Life Story.
"What people locally may not realise is that Mal is an incredible musician, he has perfect pitch, he's an unbelievable keyboard player, a very, very versatile guitarist and a great songwriter. I'm hoping to persuade him to jump up onstage for a song, and I don't know if he's done that at the Trades before, but it would be a thrill to see him up there."
To win a pair of tickets all you have to do is tell us the name of My Life Story's debut album,
Email your answers by 12 noon on Thursday, 21 November.
Email your answers to the HebWeb