The Grimm Forest
Tuesday, 12 November 2019
Walk through the wooded valley of Hardcastle Crags and discover an indoor forest of storytelling trees at Gibson Mill.
The Grimm Forest is an unusual exhibition of eleven tree sculptures with hand coloured images inspired by stories collected by the brothers Grimm.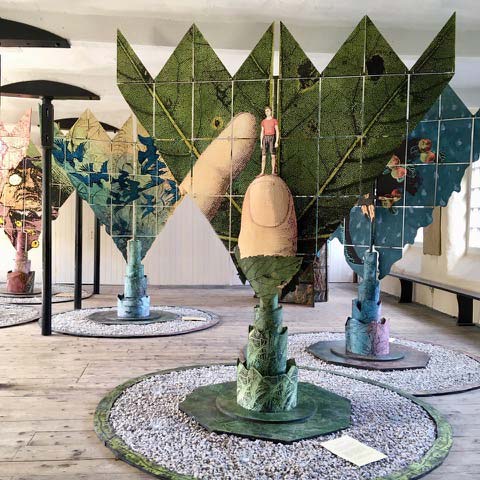 It's a paper forest conjured from the leaves of a book, and is suitable for adults and children.
Four trees have seats where you can hear a story told by the distinctive voice of Nabil Shaban.
Seven trees have bold images created by collaging found images from many sources. For example: the Tom Thumb tree started with a real Sycamore leaf, enlarged twenty times to show all its minute details.
Originally commissioned by the Royal Festival Hall, it was designed and made by Hebden Bridge artists Steve Gumbley and Jane Revitt, and also Louise Oliver who designed two of the trees.
The exhibition has been shown in England and Scotland and a castle in Germany, and now it returns back to its roots.
The exhibition is free and open until February 23rd 2020, check National Trust Hardcastle Crags website for opening times