Sunday, 8 December 2019

Lunchtime Live
Saturday 14 December
1-4pm Pay as you feel
Hope Baptist Church
Now organised by Dave Boardman who is on the lookout for performers, if you fancy it please message him here. There are four acts, free entry but donations are shared equally between acts. Acoustic, Americana, jazz all welcome.
Blanty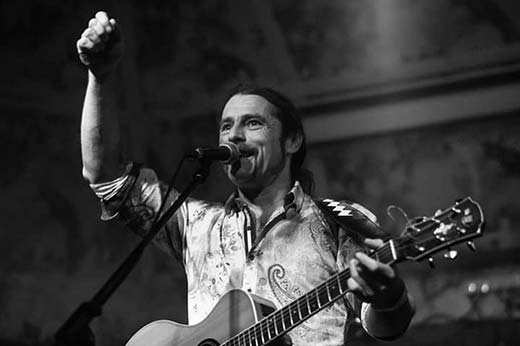 Blanty's unique and exciting style of guitar playing and songwriting are heavily influenced by his 22 years living and playing his music in various far off lands and among many cultures around the world. his live show is euphoric Since returning to the UK 5 years ago, Blanty has played over 400 gigs, 50+ festivals, also weddings, funerals, beer festivals, parties galore, after show parties and many other unusual places. He ran a 'Forest yurt residency' in Gisburn Forest in later 2017/early 2018 and he's also supported some amazing bands; more recently including Henge, Gypsies of Bohemia and Captain Hotknives. 
Blanty always goes down really well and fully embraces the festival/event, you never know where he will pop up next and if there's a late night acoustic space or communal fire then expect to find him there until after dawn where he'll be jamming, encouraging and entertaining the crowds all night. Blanty is a force of nature who takes great pleasure in 'making people smile & feel free', he is loved far and wide and is always asked to return to the festivals and venues where he plays. 
Ruth Neilson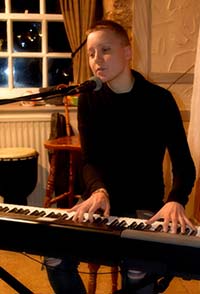 Delicate, soulful and sweet Danish singer will take you on a piano journey with improvised songs that range from jazz, R n B classics and everything in between.
Imagine Carole King meets KT Tunstall. Sit back, relax and enjoy the wonderous ride or feel free to join in!
Ruth is a professional Piano Vocalist and freelance Music Teacher based in Oxenhope, West Yorkshire. She performs regularly around the community and teaches piano and singing to young and adults. She grew up in Denmark and completed her Jazz Degree at Leeds College of Music in 2008. In the past two years she has pursued a solo career with her continued passion for live music and runs her own sessions. Be it covers or originals, she always puts her own stamp on songs with her improvised style.
Raintown Seers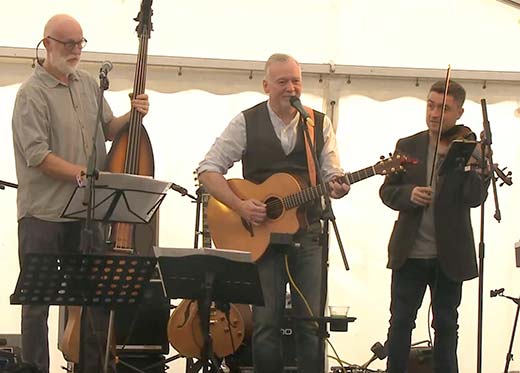 Formed in mid-2012, Raintown Seers is a trio of musicians from the North of England who together produce a unique blend of acoustic music with roots in the folk traditions of both sides of the Atlantic. Each with their own rich and lengthy musical experience, these musicians bring diverse influences and instrumental skills, and the carefully chosen material combines traditional, contemporary cover versions and outstanding original songs.
Raintown Seers consists of:
Neil Fisher - vocals, Guitar, Mandolin 
Dan Hall - Upright bass 
Chris Demetriou - violin
Jamie Ferguson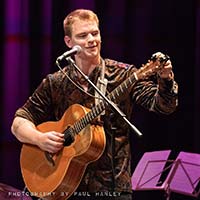 Jamie's style combines percussive techniques, finger picking and inventive harmonics to achieve an impressive and exciting style of music.
Personal goals and determination are key components to Jamie's work as he is focusing on becoming a successful solo artist through percussive acoustic guitar. Concerning acoustic accomplishments, he was worked extensively in and around Manchester at live events and open mics; from occasions funded by charities in some cases, such as the Teenage Cancer Trust, through to respectable establishments looking to hire live acts. The main reception at these events has always been one of awe and excitement at these events has always been one of awe and excitement to see percussive guitar live. 

Find out more this Saturday 12 October at Hope Baptist Chapel at 1pm - 4pm. Starts at 1pm – 4pm.
Lunchtime Live is free entry, though donations welcome - pay as you feel