Saturday, 26 September 2020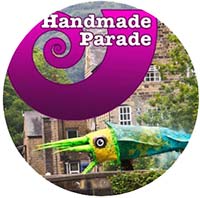 Handmade Parade is looking for new board members!
For over 10 years, Handmade Parade has co-created parades and outdoor spectacles with communities in Hebden Bridge and across the North West.
They've reached over a million people with their creative activities in the past decade, in devising, designing, making and performing in events.
They are passionate about helping people to explore their understanding of identity and place through their work, and supporting community expression and well-being. A lot of their work engages people from underrepresented or vulnerable groups.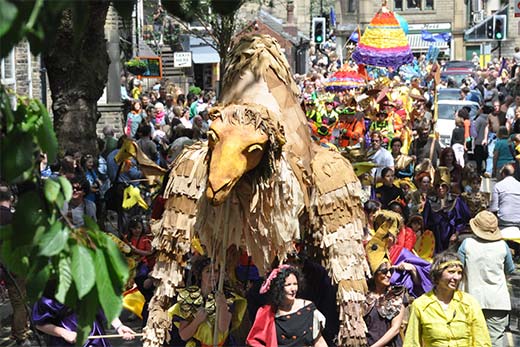 The Handmade Parade is looking for people with the skills, commitment and energy to provide strategic guidance and leadership as they embark on our new strategic plan.
Each year they produce two events co-created with communities in West Yorkshire – the Handmade Parade in Hebden Bridge (from which they take their name) and the Lamplighter Festival in Todmorden. Additionally, they deliver multiple events for audiences from 500 – 50,000 working with partners across the North West and beyond.
They can't gather their artists and audiences on the streets at the moment so they've gone online with their innovative We Are Here project! You can find out more about it in this HebWeb news article.
And for a taste of what they get up to when they're out and about, take a look here.
And on their Facebook page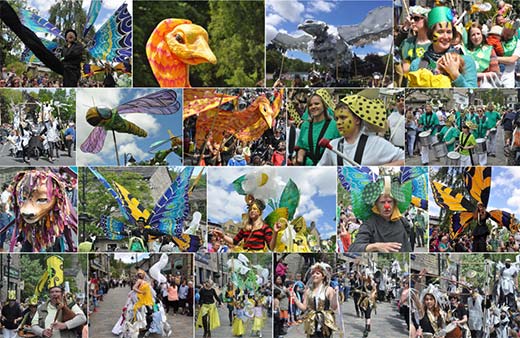 See also:
HebWeb News: Handmade Parade's film project needs your artwork
HebWeb News: Handmade Parade 2019
(11 July 2019)
Previous coverage of the Handmade Parade on the HebWeb
HebWeb photo galleries of all previous years of the Parade