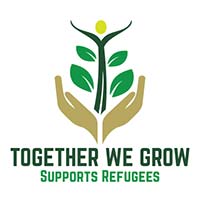 Community organisation to feed schoolchildren
Monday, 26 October 2020
It is school holiday this week and many children will therefore not receive free school meals following the vote in parliament last week.
Among those children missing out on free school meals are children of refugee and asylum seeker families in Calderdale.
With a grant from Community Foundation For Calderdale it has been possible to feed many of these children. The food parcels are being delivered by St Augustine's Centre and Together We Grow volunteers. So far, they have delivered food parcels to 30 families. However, there are a further 100 refugee and asylum seeker families living in Calderdale.
Together We Grow is committed to raise another £1000 towards buying food parcels when schools are closed for holidays or lockdown. If you want to make a contribution towards food parcels for children you can do this online here or via their website:
At the moment your donation will be match funded and you can Gift Aid your donation. You can also send a cheque made out to Together We Grow to Warcock Hill Barn, Long Causeway, Blackshaw Head, Hebden Bridge, HX7 7JB.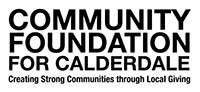 The Community Foundation for Calderdale helps local people do extraordinary things.
They fund and support a vast range of activities that help young people, older people and disabled people, as well as homelessness, sports, environmental, education, and mental health projects, plus everything in between.
The Community Foundation for Calderdale works with local communities to inspire and encourage projects that they want to see, to make their neighbourhoods happier, healthier and safer places to be.