CROWS starting work again
Friday, 4 December 2020
CROWS starting work again on Monday 7Th December. 
After looking at Tier 3 rules and government guidance, and having done a thorough COVID risk assessment, CROWS has agreed they can restart work on Monday 7th December. 
They will continue to survey paths  
They will only tackle jobs that can be done working at a safe distance in a COVID safe manner.  

They will avoid working near farms and dwellings  

They will put up signs warning path users that we are working ahead. 
CROWS are extremely grateful for everyone's continuing support.
---
Example of recent CROWS work:
Old Town below Boston Hill 
Repairing the stile at the bottom of Galstone Farm's field where the path enters the wood.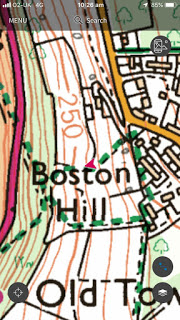 Location of stile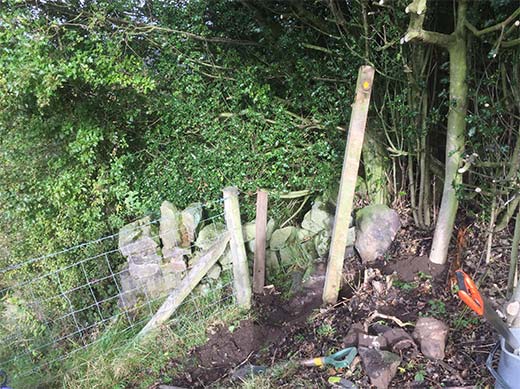 Original situation
The problem was that the post on the right had rotted away at the base, there was no top rail to keep stock in, there was no step over the stile, and there was a lot holly on the right to be cut back. However, most of the holly had already been cut back by the landowner before we started the job.
The top of the post had broken away and the hardest part of the job was removing the section that remained in the ground. This took a lot of sweat and swearing but it was eventually removed!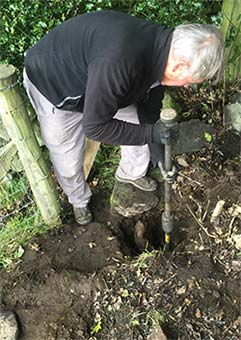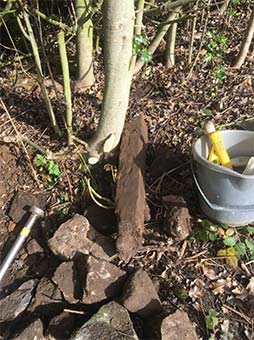 Once the section of post below the ground was out the remainder of the post, which was in good condition, was replanted. Two posts for a new step were installed and an additional cross member was attached.
Job almost complete
The land owner will add some more fencing to the right where the holly had been cut away to make it stock proof. The work was funded by the owners of Galstone Farm.