Number Forty-five of the regular HebWeb column from local writer and story-teller, George Murphy.
Murphy's Lore 45 - Monday, 4 November 2019
---
Father Dougal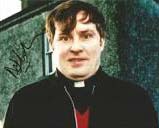 Ardal O'Hanlon has talked about Brexit and the Good Friday Agreement in a Guardian interview. "How anybody in political leadership in this country could demonstrate such wilful ignorance of Irish history, and such blithe disregard for the people of Northern Ireland. Thousands of people died. Hundreds of British soldiers lost their lives. I grew up on the border…"
He didn't go into comedy as a career move. "It didn't attract careerists. It was slackers … I loved it. Fame and money weren't possibilities even, when my generation started. On a typical bill, you would have all sorts of misfits. People with ukuleles… It was fantastic. A really exciting time to be part of that gene ration. To feel part of something."
Century Plants
The O'Hanlon piece reminds me that I get a kick seeing my own generation putting it out there. Especially those who only focussed on their special interest after their retirement.
I see them performing on open mics and on stage, their art hanging in provincial galleries. Pre loved, love starved or long loved (sometimes oven gloved); masters of kitchens, mountains and mini marathons. They bloom like those Kew Garden 'Century Plants' that quietly grow, forgotten and unnoticed, then show their true colours with one late, brief, sometimes glorious, flowering.
Nancy Tait, MBE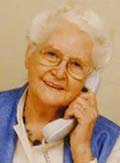 Some people don't get chance to enjoy their retirement. Nancy Tait's husband was a GPO Engineer who died after working with asbestos products. She wrote a booklet entitled Asbestos Kills. Employers such as Cape International at Old Town and Turner & Newell in Rochdale, were paying widows £1 a week compensation.
In 1976, Nancy wrote to the company on behalf of a widow who was receiving £4.50 per month: 'when the industry has embarked on a £500,000 advertising campaign and Turner & Newell have announced pre tax profits of £15.8 million for six months, I feel sure that there has been some mistake'.
Tod Book Fest
After our new Laureate's reading at the Hippodrome, a chunk of the audience decamped to Cafe Kava and laughed and sang along with the Calder Poets. We included some poignant, sad and satirical pieces. I sang Acre Mill and the audience joined in …
Sing their chorus,
Gone before us,
It's a great crime,
Gone before time.
Grandkids not seen,
Laik on t' Town green,
It's an outrage,
Robbed of old age."

Here's Theresa, H and me after the gig.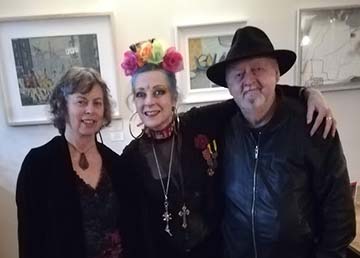 So this week's Murphy toast goes to The Todmorden Book Festival - butter side up, of course.
Too old to tootle?
PW, approaching a 'significant age', got a note from her insurers to say they won't insure her in future - despite decades of claim free driving. We wondered whether this age discrimination was their policy for both genders.
We knew a local couple, where the woman had driven hundreds of thousands of miles as part of her work (she was brilliant in her field), yet her partner (who always drove like the clappers) refused to let her drive when he was in the car. Apparently, this controlling behaviour is quite common.
These days PW tootles about in a Fiat 500. This smart car has the great advantage, when stuck in a line of traffic, that she could pick it up, carry it along the pavement and pop it down at the front of the queue - if she wasn't so good mannered.
When we're on the road together, we take turns at the wheel, so that we can have a chance to criticise each other's driving. Our motto is, 'It's better to be divorced than dead'.
Driving test blues
We recently caught up with Brian, an old friend from Ellesmere Port. Like me he was an 11 plus failure, but these days he gives talks on Art at Oxford University. Back in the long haired 70s, when he went for his first driving test, the instructor asked Brian to take him to his car.
Brian said, "Oh, I thought you provided the car."
Letsbe Avenue
In Bradford my former colleague Ian, an expert on James Joyce, was sitting in his car at traffic lights when two guys climbed in and the biggest told him to hand over his keys and then get out. They drove off without him.
One week later, the police rang to say Ian's car had been found. It was burnt out, but could he call round to identify the suspects. The villains had returned to the same area and one day they unwittingly climbed into an unmarked police car when it halted at the same traffic lights.
The copper locked them in, put the siren on and drove them to the police station.
Getting the bird
Following last week's item about a mate who used hand signals and Franglais to describe a female maladie to a French pharmacist in Normandy, his wife contacted me.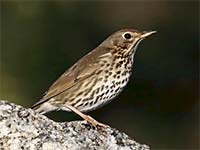 "People won't know what you're on about. Why are you men are so pathetic about discussing women's bodies? Stop beating about the bush!"
So, to prove this column is feminist, brave and edgy, here's a picture clue to last week's story.
A good read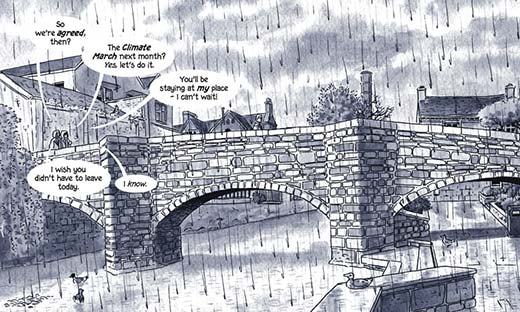 Just in time for the Christmas market, The Bookcase has a new display of books about round here, including Rain! by Mary and Bryan Talbot, which deftly and engagingly tells the stories of a lesbian relationship, mismanagement of blanket bog and the traumatic Boxing Day flood of 2015, and its aftermath.
Oh … and The Bookcase has restocked Hippy Valley!
---
If you would like to send a message about this piece or suggest ideas, email George Murphy
More Murphy's Lore
See the Murphy's Lore home page for all 45 editions.
---