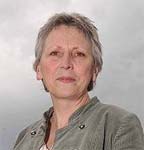 Steph Booth accused of using dirty tricks against rival
Thursday, 21 January 2010
The Hebden Bridge Web has seen a copy of the statement which David Sutcliffe made to the Employment Trubunal which is currently taking place in Manchester. (See yesterday's HebWeb News for more information). He describes how he was told by Steph Booth to post a message on the Yorkshire Post newspaper "which may have led to Janet Oosthuysen losing her seat".
Mr Sutcliffe writes in his statement that Steph Booth,
was at the time a senior member of staff and I was genuinely concerned about my position within the company if I did not do as she asked. I have no real knowledge of politics and did not realise the potential consequences of what I did. I was asked by the Claimant (Steph Booth) to register online with the newspaper and post a 'blog' for her. The Claimant dictated the article for me which related to Janet Oosthuysen and her so called criminal past which I posted under my pseudonym and registration details. I believe that Mr Bernard Dickenson was present in the office when I posted the blog.
Hebden Bridge Web has also seen a statement by Bernard Dickenson, Director of Cool UK, who corroborates David Sutcliffe's allegation.
In a third statement which was also delivered to the Tribunal, Noreen Khan, Area Manager of Cool UK writes,
The Claimant did not teach what she was expected to teach, and instead chose to focus on environmental issues and areas that seemed to me would benefit her political career, but spent most of her time in the her office instead of teaching.

The Claimant did not have a good relationship with many pupils who found her offensive and derogatory in her approach. A number of students complained about the way she spoke to them, and that she would often laugh at them if they were upset or angry, which would only further their anxiety.

On one occasion, whilst filming for a TV documentary some students reported that they did not like the way the Claimant had portrayed them as coming from one parent families and poor underprivileged backgrounds. These students refused to take part in any future activities with the Claimant.
The hearing continues.
See also:
HebWeb News: Labour candidate Steph Booth accused of tantrums, teaching while unqualified and plotting against rival (20 Jan 2010)
HebWeb News: More bad publicity for controversial Labour candidate - Steph Booth ordered to pay her builder (Dec 2009)
Halifax Courier - Cherie Booth's stepmum Steph is told: Pay up
HebWeb Forum: Getting Into Parliament (Nov 09) HebWeb News: Updated (Sept 2009)
Mail on Sunday: Currently offline for legal reasons
HebWeb News: Public meeting in Hebden Bridge on the future of the Labour Party (September 2009)
HebWeb News - Labour Selection Saga continues, with fuller details of the Yorkshire Post article (April-May 2009)
HebWeb Forum: Labour to send Craig to Westminster (August-Sept 2009)
HebWeb Forum: Labour selection process (April 2009)
HebWeb Forum: Janet Oosthuysen (Jan 2009)
Daily Telegraph - Cherie Blair's step-mother in voting row (April 2009)
Daily Mail: Cherie Blair's stepmother at centre of 'vote rigging' row as she clears first hurdle to become an MP (16th April)