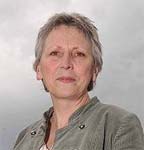 Labour candidate Steph Booth wins case — but concerns for local voters remain
Thursday, 4 March 2010
The Employment Tribunal, sitting in Manchester, has found that Steph Booth, Labour Party candidate for the Calder Valley, and step-mother to Cherie Blair, was unfairly dismissed from her job at Cool UK.
However, as far as voters in our Calder Valley constituency are concerned, some of the Tribunal's findings must provoke serious reflection as to whether Steph Booth is the most suitable person to represent Labour in the coming general election.
The Tribunal found:
Steph Booth… "although employed to teach was not registered as a teacher".
Many of the allegations made by Steph Booth against Cool UK were not accepted by the Tribunal because there was no evidence.
Steph Booth claims that her Cool UK boss, Gareth Binding called her a "fucking bitch". This was denied by Mr Binding and another witness. The Tribunal found that Mr Binding was not "the sort of person who would have used such language in an open meeting" and that he did not "behave towards the Claimant in a derogatory and aggressive manner" as she claimed.
Mrs Booth attended a consultation meeting with Mr Binding on 18th March 2009, accompanied by a trade union official, where she was informed that her employment would terminate as a result of redundancy. At this meeting, Mrs Booth made no allegation that the redundancy was a sham and did not raise questions about having made disclosures. And she did not appeal.
Mr Binding alleged that Steph Booth bullied and coerced a junior colleague into printing derogatory remarks on newspaper comment pages about Janet Oosthuysen. The person involved in doing this was David Sutcliffe. In cross examination, Mr Sutcliffe admitted to not knowing much about politics and not knowing who Janet Oosthuysen was. The Tribunal concluded that David Sutcliffe "did post the blog at the request of the Claimant (Steph Booth)"
Janet Oosthuysen is a local town councillor and manager of the Trades Club. She was the first choice of the local Labour Party to defend Chris McCafferty's Calder Valley seat, but after a dirty tricks campaign against her, the Labour Party National Executive failed to endorse her as a candidate.
One other point of interest to Calder Valley voters might be the reference in the Tribunal hearing report to the letter Mr Binding wrote to Gordon Brown where he described his "unfortunate experience of employing Mrs Booth… that she ran her political campaign during working hours, that she coerced a member of staff into commenting on the newspaper article and subsequently denied matters to the interviewing National Executive Committee of the Labour Party. Mr Binding felt that "he would have another potentially dishonest MP in his midst".
See also: HebWeb Forum thread on this news item
See also:
HebWeb News: Labour candidate Steph Booth accused of tantrums, teaching while unqualified and plotting against rival (Jan 2010)
HebWeb News: More bad publicity for controversial Labour candidate - Steph Booth ordered to pay her builder (Dec 2009)
Halifax Courier - Cherie Booth's stepmum Steph is told: Pay up
HebWeb Forum: Getting Into Parliament (Nov 09)
HebWeb News: Updated (Sept 2009)
Mail on Sunday: Currently offline for legal reasons
HebWeb News: Public meeting in Hebden Bridge on the future of the Labour Party (September 2009)
HebWeb News - Labour Selection Saga continues, with fuller details of the Yorkshire Post article (April-May 2009)
HebWeb Forum: Labour to send Craig to Westminster (August-Sept 2009)
HebWeb Forum: Labour selection process (April 2009)
HebWeb Forum: Janet Oosthuysen (Jan 2009)
Daily Telegraph - Cherie Blair's step-mother in voting row (April 2009)
Daily Mail: Cherie Blair's stepmother at centre of 'vote rigging' row as she clears first hurdle to become an MP (16th April)