Why email when you can send a Hebden 500 postcard?
Thursday, 18 March 2010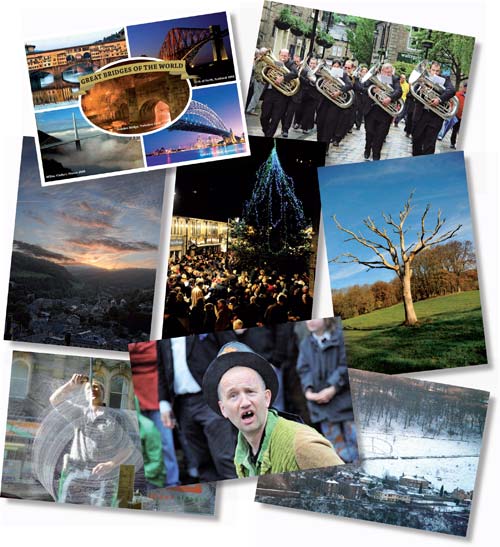 In this age of instant electronic communication, getting a card in the post is a rare treat. Now, as part of the HB500 celebrations, a set of new postcards has been created to make sending and receiving a greeting a real pleasure.
Mike Barrett, graphic designer and photographer at frogsdesign in Hebden Bridge, has reflected aspects of the town's creativity and quirkiness in the limited edition cards.
They're on sale at the post office, tourist information centre, The Bookcase and the Print Bureau at 40p each or £3 for the complete set of eight. Any proceeds will go to a local charity.
Watch out for the next set of cards around May.