Small Town Saturday Night
Monday, 15 October 2012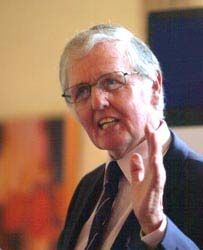 The story of a love affair with rock 'n roll at its peak in the 1950s and 60s was told with humour, music and shared memories when Trevor Simpson reminded members of the Hebden Bridge Local History Society of Halifax's heyday as a centre for dance and pop performances.
Trevor has recorded the history of the town's dance halls from their beginnings after the second world war when de-mobbed bandsmen decided to carry on playing, and local mayor Charlie Lucas opened two ballrooms to cater for the growing passion for dancing. Other larger than life characters in the story were the three Crabtree brothers, bouncers turned impresarios, and Pearl Paling, a diminutive dancer with an unerring ability to pick a winning act.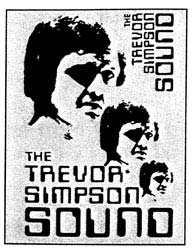 At the Marlborough Hall (YMCA building) and Empress Ballroom (above Macdonald's) the tempo was strictly ballroom, but with the arrival of rock 'n roll, the Victoria Hall came into its own. Trevor dazzled the audience with the names of the stars of the era who made their way to Halifax: Cliff Richard with his pink jacket and luminous socks played at the Odeon, which also saw Gene Vincent, Billy Furey and the first solo performance of Dusty Springfield. According to his autobiography, it was in the dressing room of the Princess Ballroom that Ray Davies of the Kinks learned that he was to be a father. There were also the ones that got away – £35 for the Beatles, even with Cilla Black thrown in, was too much for the management of the Marlborough.
An alternative venue for jazz and blues lovers was provided by some entrepreneurial schoolboys who opened the Plebeians Jazz club, and would regularly poach performers from the Victoria Hall to continue playing late into the night in their club.
The growth of large venues in the seventies saw the end of the touring bands coming to small towns on a Saturday night, but there was yet another famous performer who not only came to Halifax, but stayed. New Orleans Bluesman, Champion Jack Dupree, married a local girl and settled in Ovenden, where a new generation of blues players such as Eric Clapton made a pilgrimage to meet him. He is commemorated by a small plaque in Dean Clough.
Trevor's tireless research into the stories of Small Town Saturday Night have been preserved in two books of that name.
Other fascinating talks coming up: details on the Hebden Bridge Website www.hebdenbridgehistory.org.uk