Monday, 21 October 2013
2013 Ted Hughes Festival
Lovers of all things poetry are gearing up for a weekend of literary events as a popular festival returns. The 2013 Ted Hughes Festival takes place in Hebden Bridge and Mytholmroyd from Friday 25th to Sunday 26th October.
Prize winning poet, Paul Farley, will open the poetry with a reading of his work in Hebden Bridge Library at 7pm on Friday. Farley was awarded the Whitbread Poetry Prize for his collection 'Ice Age'. In 2012 he was elected Fellow of the Royal Society of Literature. Many will know him from his BBC arts and poetry broadcasts. "We are very lucky to have such a fine poetic voice coming to the Calder Valley" said a spokesman for The Elmet Trust, "Especially as Farley is a northern voice and has such interesting observations on nature and landscape".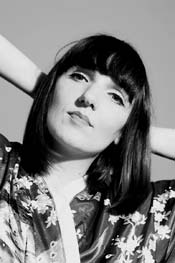 The Northern theme is continued the next day at the Poet Café in Mytholmroyd. Local poet, Adelle Stripe, a founder of the Brutalist Poets will be reading at the café followed by novelist, Jenn Ashworth and Forward Nominated poet, Steve Ely who will read from his collection, 'Oswald's Book of Hours.'
Ian McMillan said of this collection, "In Steve Ely the North has found its voice in work that echoes Ted Hughes, Basil Bunting, Geoffrey Hill, the bloke in the corner shop, the Yorkshire breeze and autodidacts and pub philosophers across the region and beyond. This can become our creation myth, our encyclopaedia, our atlas, our sacred book".
Steve will be reading at the Poetry Café in the Erringden Room (in front of St. Michael's church) from 2.15pm. This will be followed a talk by Nikolai Duffy, of Manchester Metropolitan University, on the state of contemporary British poetry: from writers and readers to publishing and cultural place, and will lay out a case for increased investment and support for the poetry industry.
The afternoon will continue with 'PoetryNites@thebookcase visits Mytholmroyd' where local poet and organiser of Poetry Nites, Sarah Corbett, will read along with Melissa Lee-Houghton.
"It is great to team up with local business like our great independent bookshop, Bookcase" said festival helper, Jeni Wetton. "We are so lucky to have such a great bookshop on our high street and the Bookcase has always supported the festival by having a 'pop up' bookshop where people can purchase their books and get them signed by the writers at the festival".
As well as the Bookcase two other Hebden Bridge institutions are supporting the festival. The White Lion is the venue for an open mic Poetry Slam at 8.30pm on Friday evening while on Saturday evening The Trades Club will be the popular venue for the post punk band, The March Violets. Tickets for this can be purchased at the Trades Club or www.wegottickets/hebdenbridgetradesclub
All other tickets can be purchased from The Visitor and Canal Centre in Hebden Bridge: 01422 843831 Email: hebdenbridge@ytbtic.co.uk or www.wegottickets.com Please note that tickets must be purchased for the walks on Sunday 27th October too as they involve refreshments and a tour of Ted Hughes former home, Lumb Bank. More details can be found on www.theelmettrust.co.uk
Download PDF of the Ted Hughes programme 2013
See HebWeb News: 2013 Ted Hughes Festival programme launched