Tuesday, 3 December 2013
The King's Troupe from Hebden Bridge to perform Troilus and Cressida as part of the RSC's Open Stages project
Following their success performing Henry IV Part 1 in Hebden Bridge and Manchester as part of the RSC's Open Stages project in 2012, they are delighted to have been chosen to be part of the project again.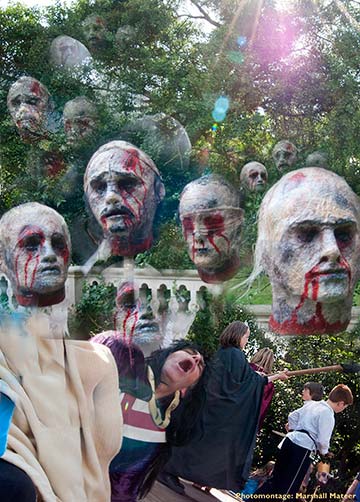 The King's Troupe are an inter-generational community theatre group specialising in Shakespeare. They tell coherent versions of Shakespeare's plays; they also tell a story of how, in these days of generational discord and mistrust, they have found a way to work together, play together and perform together, across the generations, ages 6 to 86.
Troilus and Cressida is set during the Trojan War and tells a story similar to The Iliad; it does not fit easily into any genre and contains tragic and comic elements, often in the same scene. It is played out by a large cast of characters including noble heroes, brave warriors, cowards, prophetesses, idealists, realists and social commentators ... they will be adding in Gods, nymphs and monsters for extra colour and excitement!
As well as researching and rehearsing the play they are planning the following: storytelling, mask making workshops, Greek dancing, making and sharing Greek food. They plan to work with local musicians, artists, performers and crafts people throughout the project.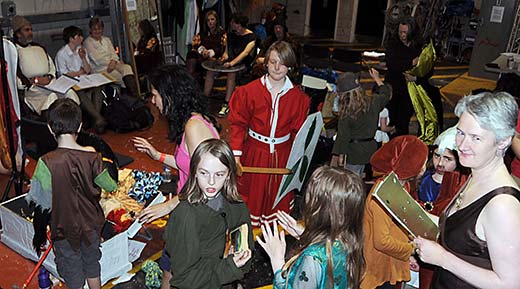 As part of the Open Stages project, their director Mary Coaten recently attended a weekend of workshops with the RSC in Stratford Upon Avon. They have been partnered with the Contact Theatre in Manchester. In January, some members will attend actors' workshops there.
The group is also organising some stage fighting workshops for the children. The research will include a trip next month to see the British Museum exhibits from Ancient Greece, and a field trip to mainland Greece in the Spring.
They are looking for adults and children to get involved (strictly no auditions!). Performances of Troilus and Cressida will be 18th, 19th, 20th July 2014; they also have some smaller projects, including Street Corner Shakespeare, for which they need more people.
To view updated information on the nationwide project visit this page
Previously
HebWeb News: The King's Troupe from Hebden Bridge perform Richard III in Stratford on Avon