Monday, 20 January 2014

Budding Playwrights Wanted!
Budding playwrights are now invited to submit their plays for the fourth season of the Hebden Bridge Shorts.
The 15 minute shorts are staged as part of Hebden Bridge Arts Festival and last year half of the slots were filled by new writers giving them a unique chance to work with a team of professional actors and directors.
All three previous seasons of the shorts have sold out and 2014 promises to be the most exciting yet as all six plays will be chosen by open submission in a competition open to writers who live in Calderdale. The six prize winning plays will be performed at Hebden Bridge's Little Theatre from 27-29 June.
Submissions are also open for the kids' shorts' season where writers aged 18 and under who live in Calderdale have a chance to have their work performed on stage. Last year, ten year old Alfie Dermo from Hebden Bridge saw his play about the English Civil War performed by local professional actors.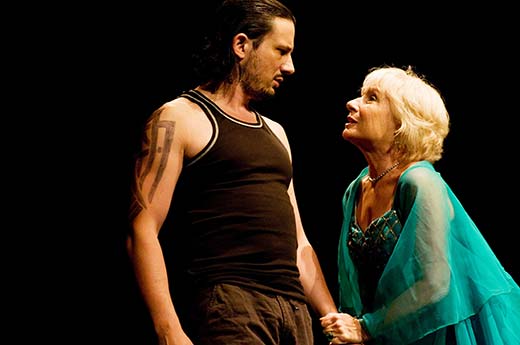 Arts Festival Director Helen Meller told the HebWeb: "The three aspiring playwrights who won through a very tough selection process in 2013 told us it was not only their first chance to work with top flight professionals but really helped sharpen their playwriting skills.
"There's no fee, but the writers do get to work with a team of experienced actors and directors and it's a fantastic opportunity to showcase your work."
To enter please send your play by email by Monday March 31st. Plays must be no longer than 15 minutes and winners will be notified by mid-April.
The organisers say there will be no feedback on unsuccessful scripts. Full terms and conditions are available here.
Previously, the Festival on the HebWeb
HebWeb News: Festival Board thanks Festival volunteers, and the HebWeb (21 July 2013)
HebWeb News: Latest from the Festival (26 June 2013)