Updated Wednesday, 26 June 2013

Latest from the Festival
2nd Street Sundae: 30 June
Get yourself into town this Sunday (30th), when the streets of Hebden will be bursting with music, dance, stories, theatre, poetry, Junior Band, Calder Valley Voices, laughter and magic. Download the Sunday's street events
Reeps One on early
Reeps on early - Hebden Bridge Arts Festival have been in touch to warn anyone coming along to see UK Beatbox Champion Reeps One on Wednesday night that he is on first at 7pm.
Doors at the Trades Club open at 6.30pm and after the walking, breathing sound system finishes his set he is followed by Major Triadz at 8 and then DJ Liam Gaunt on the decks.
Artistic Director Helen Meller said: "Reeps was a massive hit when he came to town for the Africa Express gig and we wanted to warn people he is on first so they don't miss one of the UK's best live acts ."
Extra Shorts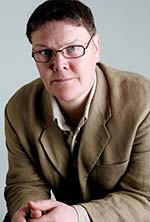 Overwhelming demand for Hebden Shorts tickets has forced the Arts Festival to put on a special matinée performance on Saturday.
The Shorts showcasing six 15 minute plays returned to the festival programme after a year's break and three evening performances have already sold out forcing organisers to act.
"People have been turning up at the box office unable to buy tickets so we appealed to the actors and directors who unanimously agreed to do an extra performance," says Artistic Director Helen Meller.
"One of the festival's aim is to encourage and promote local talent which is exactly what Shorts is all about and makes it so popular. All the actors, directors and writers live in the area with many of them having huge experience including working at the National Theatre and the RSC."
"But our commitment to developing new talent is not just empty rhetoric so this year we ran a tough selection process for new playwrights which resulted in new writers Anna Chilvers, John Clarke and Naomi Siu Yu Sumner having their works performed by top quality local actors."
As well as the new scribes there are plays from more established writers like Bafta winning TV writer Stephen Brady, award winning novelist Melvyn Burgess and playwright Anna Clarkson.

There will also be a special script in hand reading of 11 year old Riverside student Alfred Dermo's play.
'Alfred was the only child to enter the competition and we were so impressed with his writing, we wanted to give him a chance to be in the spotlight" says Helen.
Saturday's matinee starts at 2.30pm on Saturday 29 June in the Little Theatre. Tickets are now available from the festival box office in the Town Hall open 10am - 4 pm every day or from the Festival website.
Previously, the Festival on the HebWeb