Crazy and colourful ideas wanted for the Handmade Parade
Friday, 13 March 2015
Would you like to see worker ants invading St George's Square, Bridge Gate awash with madcap inventions or Calder Holmes Park becoming a time travel hub? If so, now's the chance to make it happen.
Organisers of the Hebden Bridge Handmade Parade are holding a Spark Day on Saturday March 21 from 1.30pm-3.30pm at the parade workshops in Victoria Road. And they want as many people as possible to come along with their bright ideas – the crazier the better!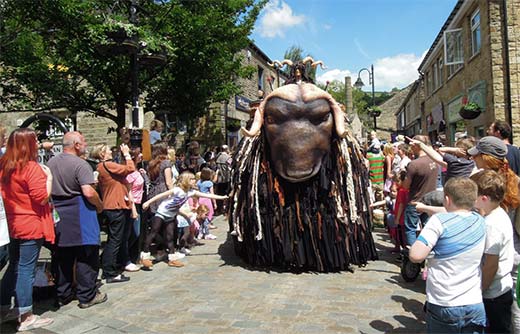 There'll be suggestion squares to draw or write your ideas and the chance to find out more about volunteering to help out with the parade.
Handmade Parade CIC Chair Linda Green said, "The parade has become one of the most important fixtures on the Hebden Bridge calendar. Last year's Endangerous Expedition was a huge success and brought Blue Peter to the town, and we can't wait to get started with this year's parade.
"We'd also like to say a huge thank you to Hebden Royd Town Council and Arts Council England for their continued support. We couldn't put on such an amazing display and bring thousands of people into the town without them.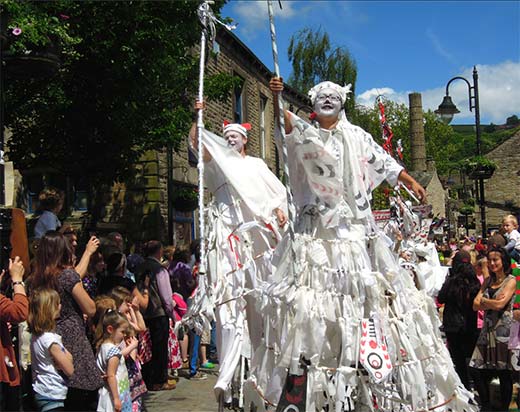 "This is the eighth annual Handmade Parade and many of the themes have been chosen by the public at events like this, so please get your thinking caps on – we're looking forward to hearing your ideas.'
If anyone can't attend the Spark Day but would like to contribute, you can email your ideas, words or pictures to info@handmadeparade.co.uk or post them to Handmade Parade, Unit 5 Victoria Works, Victoria Road, Hebden Bridge, HX7 8LN.
This year's parade will take place on Sunday June 7 at 12noon with a mini festival in Calder Holmes Park from 1-4pm. Vendors who are interested in selling food and drink at the park should email for an application.
Open workshops for people to come along and make their costumes will begin in May. Previous themes have included a Deluge of Delights, the Glorious Garden Party, a Hop, Skip and a Jump, the Fabulous Feast and the Enchanted Forest and have inspired creations such as bees on scooters, fluorescent aliens, stilt-walking geese and a mechanical spider.