Hebden Bridge Folk Roots Festival 2015 a great success!
Thursday, 21 May 2015
Just 6 months ago it was a seed of an idea being bounced around a small group of local musicians and music lovers. Within this time they nurtured that seed with passion and determination to source funding, book acts, design a campaign, woo the press, climb ladders to hang banners and sweet talk the council into filling the streets with conjurors and buskers.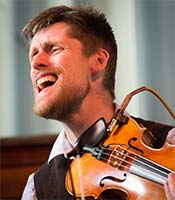 This little committee; Brian Toberman, Dave Boardman, Michael Wray, Andy Carter, Fiona Pattison, Kate Henderson, Ava Burgess, Rosie Blunn, Andy Grant, Phil Kennedy, Sean Pattison, Ellie O'Grady and Karl Percival along with the support of local businesses and the community, brought together performers from Hebden Bridge to Canada, to create an event of over 60 acts across 8 venues in 3 days.
With the sponsorship of these businesses and pubs the festival has proved a huge success. This only inspires the festival committee, musicians, performers and locals to push The Hebden Folk Roots to become an annual event.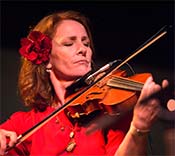 The committee would like to pay special thanks to Pennine Provisions for their generous sponsorship, Ribbon Circus, Ryburne Insurance, Mountain Wild, The Book Case, Ruby Shoesday, Claire Sheehan, Jules China, Marco's Pizza for their contributions to the programme and The Print Bureau for top quality printing services.

Hebden Royd Town Council provided a grant, which was paramount to the festival's success.

And of course huge gratitude go toward the venues for their support and sponsorship; The Old Gate, The Crown Inn, The White Swan, The Fox and Goose, The Stubbing Wharf, Park Life Cafe, The Town Hall and Baptist Chapel.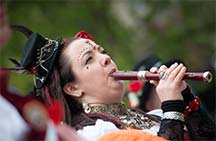 A big Thank You to BBC Leeds who supported the festival and played Tales of Two Counties live on air, this certainly kicked started the festival vibe here in Hebden Bridge.
Hebden Folk Roots festival-goers enjoyed a wide range of events from story telling at the Stubbing Wharf with Ursula Holden-Gill to The Rod & George Show, to BBC Folk Awards winners at the Baptist Chapel and to the Best Beard competition in the square.
The weekend started simultaneously with The Factoryline's 'Songs of the Sea', featuring John Siddique, Graham Thompson and Jayke Cox from Tales of Two Counties and Sea Shanties, then it went straight into The Last Chance Saloon Band, were lots of dancing and merriment began.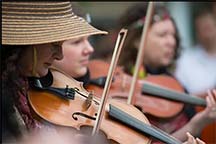 Whilst over at the Hope Street Baptist Chapel, headliners Josienne Clarke and Ben Walker who had recently won the BBC Folk Awards Best Duo tag, Josienne's lyrics are often downbeat but delivered in such a fine voice and a rye smile alongside Ben's skillful but soulful guitar and it makes for a great show.
The Saturday line up at the Baptist Chapel featured Americana of various kinds. Starting with local open mic favourites Deer Hare followed by a set of old American folk songs from Will Kaufman, who showed his repertoire goes well beyond Woody Guthrie. Lee Southall gave a preview of self-penned songs from his forthcoming debut solo CD before the show was livened up with ragtime and swing from Leeds based Holcombe Family String Band. Lucy and the Caterpillar's performed her catchy pop folk tunes, and Des Horsfall's Kuschty Rye had the house full with a shout of 'You're the best band I've seen all weekend' being the most friendly heckle anyone had heard.  My Sweet Patootie from Canada brought more country swing to the chapel and sent the audience away with a skip in their step.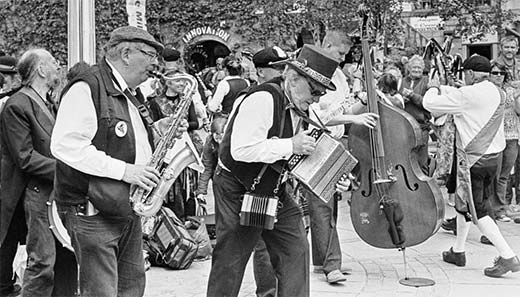 Organiser of the Baptist Chapel shows Dave Boardman was excited: "The plan of putting shows on all over Hebden Bridge really worked. Folks had a variety of shows on offer and we had people drifting in and out all day. And what a great venue the chapel is. Of course the festival friendly town of Hebden Bridge means we had plenty of hard working and skillful volunteers to staff the doors and solve issues, Rosie Blunn did an amazing job.
Late night sessions at The Fox and Goose kept the music going into the early hours of Friday and Saturday. Creedy's alternative folk festival happened at The Crown. And the Owter Zeds played at The Old Gate, as well as Jon Palmer Acoustic Band, and Terry Logan. The White Swan had several wonderful acts through its door, The Cobblestones, Blueberry Pie, Paul Wetherhead, Burek Brothers.
The weekend ended with a White Ribbon sponsored show featuring young musicians Georgia Farrar, a star in the making, Lucy & Rayen and rock band Minus 8 – with vocalist Chico Kerouac showing that youth can be angry and highly original. The show was headlined by another local band who are on their way to bigger things. "Expect to see Tales of Two Counties make their breakthrough over the next 12 months, " added Dave.
Brian Toberman was on hand to look after the pubs and on Sunday Night he had this to say…  "Its been an amazing festival, it couldn't have gone any better. I am proud of every one involved, roll on next year."
All photos with thanks to Bruce Cutts.
See also
HebWeb News: Folk Roots Act wins BBC Folk Award 13 May 2015
HebWeb News: Hebden Bridge Folk Roots - weekend of 15-17 May